The entry period is over and the winners have been randomly selected.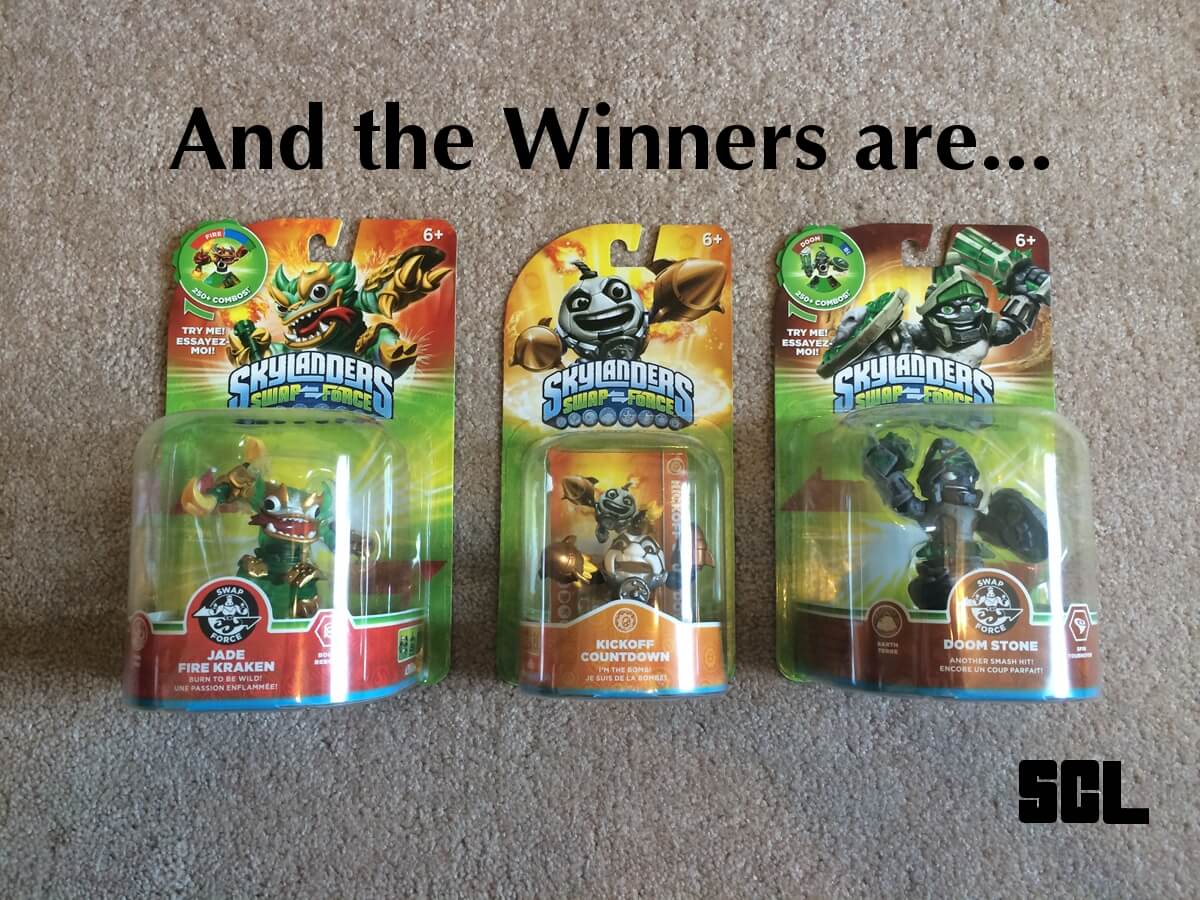 Overall there were 241 valid entries. Of these 241 entries, 128 wanted Jade Fire Kraken, 70 wanted Doom Stone, and only 43 wanted Kickoff Countdown.
Now you know the odds. Personally though, I think even a 1 out of 128 chance is pretty good.
———
The winner of Kickoff Countdown is Jake Pauly (jakepauly).
The winner of Doom Stone is Elohssa Tsenoh (itz.me.MiLLeR).
The winner of Jade Fire Kraken is Jeff Mulligan (jeff.mulligan.9).
Congratulations to the winners. Please send me a private Facebook message through the SCL Facebook page so I can get your details.
———
For the rest of you who are still interested in finding these figures, Doom Stone and Kickoff Countdown are currently available from Amazon.com for retail prices (or less).
Enjoy!