If the Halloween Fright Rider wasn't enough for you earlier today, then I have something else for you to drool over.
This is Gold Fire Kraken. It is the exclusive employee edition for 2013. Officially it is listed as the Dev Team Edition on the package, but it's basically the same thing we saw in 2012 with the Employee Edition Prism Break.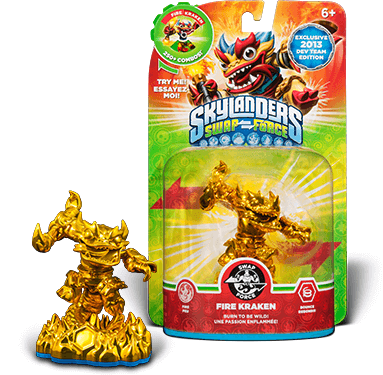 As you can see from the packaging, this is not an in-game variant. However, I still think it would look great in any collection.
These figures will not be found in stores, but I imagine you will eventually find a few of them in the online market. Good Luck!