It's been a busy week since Skylanders SuperChargers was officially announced and then we moved right on into E3 2015.
So I thought it would be good to take a minute and go over all the characters we've met so far just in case you haven't been paying attention quite as intensely as some of us.
Original Announcement
In the official announcement there were three SuperChargers that were announced.
Spitfire
Spitfire and his Signature Vehicle the Hot Streak are in the spotlight a lot as they will show up in the majority of Starter Packs.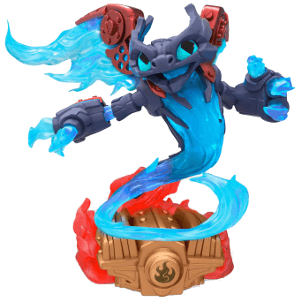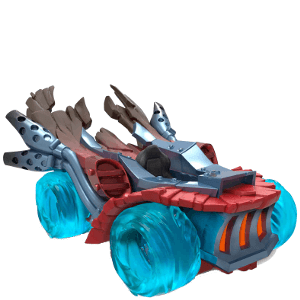 Stormblade
While Stormblade will not be found in the Starter Pack, both she and her Signature Vehicle the Sky Slicer were featured in the original announcement. This leads me to believe that we'll probably being seeing them in Wave 1 (unconfirmed).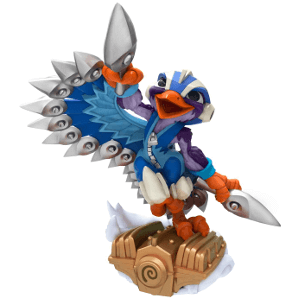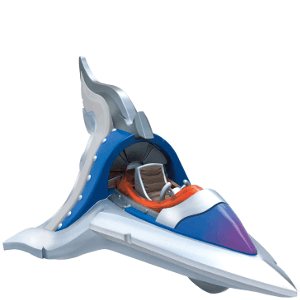 Super Shot Stealth Elf
Finally, we got to meet Super Shot Stealth Elf who will be appearing in every iteration of the Starter Pack. There will definitely not be a Stealth Elf shortage.
Her Signature Vehicle has not been announced yet, but this helicopter has been spotted in some video montages and artwork.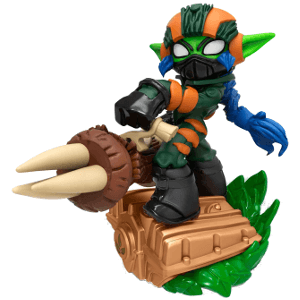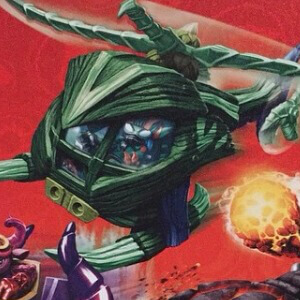 Discovered During E3
Things calmed down briefly for a few days before we jumped right into E3. As we've come to expect, this event gives us a glimpse of a large portion of the upcoming characters, but always leaves a few surprises for later.
Deep Dive Gill Grunt
A few bloggers/journalists/promoters got some hands-on time with Deep Dive Gill Grunt and his Signature Vehicle the Reef Ripper. Offical HD images have not been released yet, but here's a few shots from E3.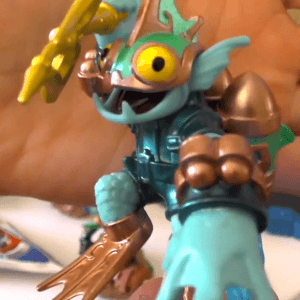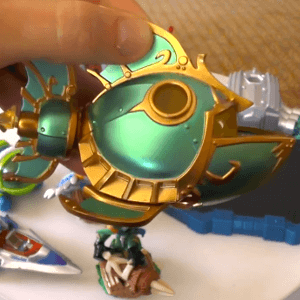 Dive-Clops
We first heard of Dive-Clops around the time of the first announcement, but he wasn't officially revealed until Family Gamer TV got an exclusive look at E3.
On the other hand, the Dive Bomber, his Signature Vehicle was announced from the very beginning.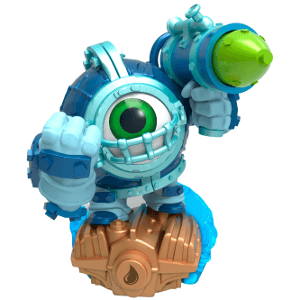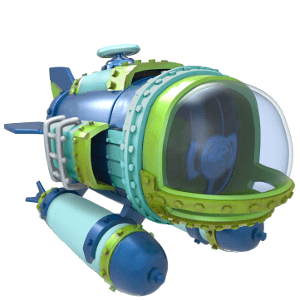 Fiesta
Early on Day 1 of E3, before the show floor even opened, Fiesta was the first new SuperCharger to be announced. He will be parading around in his Signature Vehicle the Crypt Crusher.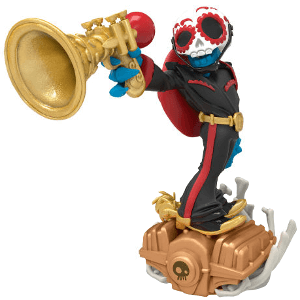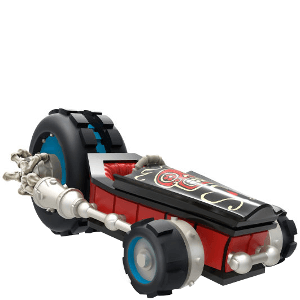 Hammer Slam Bowser
Hammer Slam Bowser was part of the biggest surprise from Skylanders yesterday. I won't go into detail here, you can read my original article about it.
In any case, he will be showing up in Skylands with his Signature Vehicle the Clown Cruiser.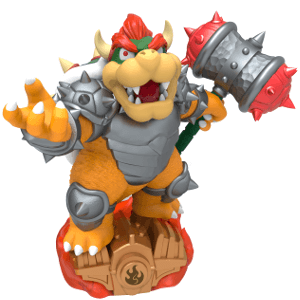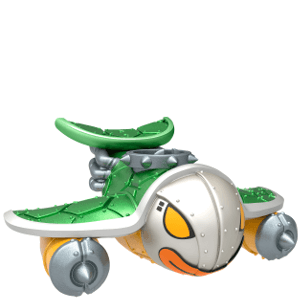 Hurricane Jet-Vac
Hurricane Jet-Vac is similar to Dive-Clops in the sense that he wasn't official announced right away, but we did get a glimpse of him in some video and artwork.
He, along with his Signature Vehicle, the Jet Stream, have been announce via Skylanders social media, but we only have artwork and in-game footage. No toy images yet.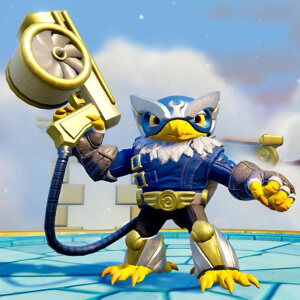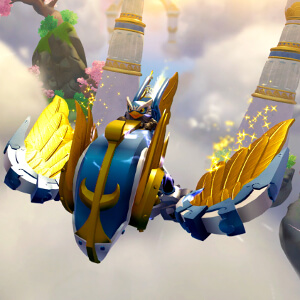 Nightfall
Nightfall has only been announced on a Skylander Short from the Skylander Boy and Girl on YouTube. So we don't know much yet, but here's a few pics of Nightfall and the Sea Shadow.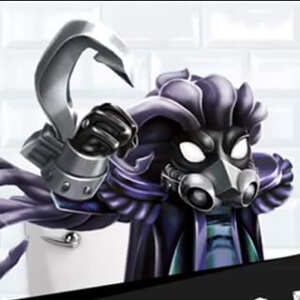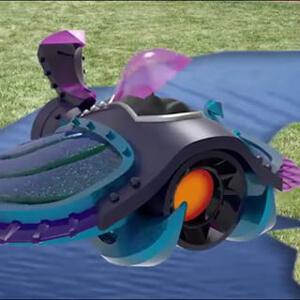 Shark Shooter Terrafin
Shark Shooter Terrafin was first spotted on the SuperChargers cover art, but is also being featured at E3.
No formal images yet and no sign of his vehicle.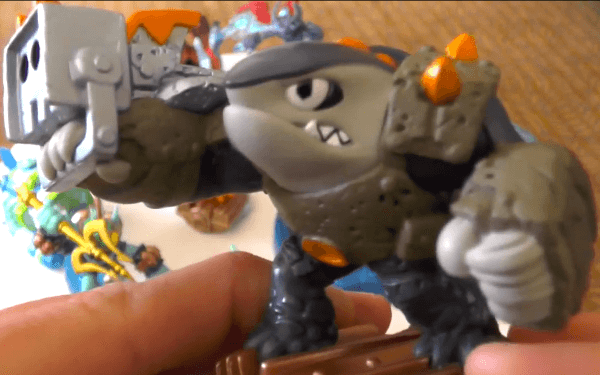 Turbo Charge Donkey Kong
Finally, we have the second part of yesterday's big surprise. This is Turbo Charge Donkey Kong with his Signature Vehicle, the Barrel Blaster.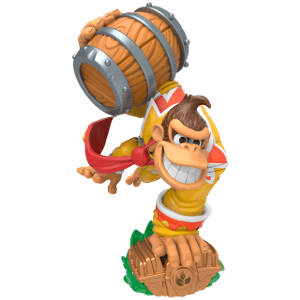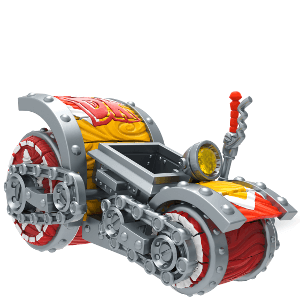 Seen in Promotional Artwork Only
This last group of figures have not been officially announced and we have not seen any figures. They have only been spotted on official cover art.
So why do I include them here?
Well, in the past everyone included in the cover art has been included in that game. So here's what we know.
Double Dare Trigger Happy
Double Dare Trigger Happy is in the cover art for the main game, just above the title along with two other characters we've already talked about.
No sign of his vehicle yet.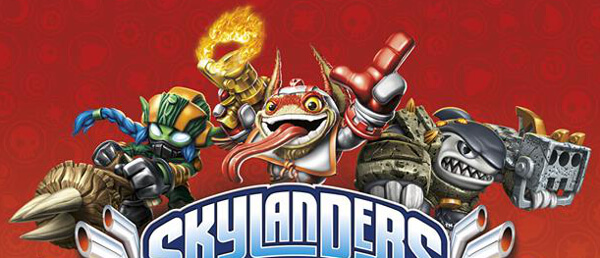 Splat?
This character has a little bit of a story. While we know that she exists, because she is also on the cover art of the main game, her name seems questionable.
However, the name comes from a mini-update Skylander Dad provided last night. I don't know exactly where he got this information, but he has a very good track record. So we'll roll with it for now.
We also know that she drives some sort of speed boat, but we don't have a name for that yet.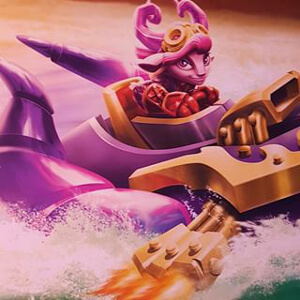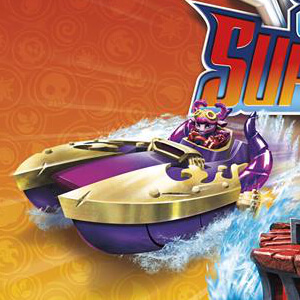 Eruptor
Eruptor seems to be coming back again as he has been spotted in some artwork including the Wii and 3DS box art. He looks to be riding some sort of motorcycle.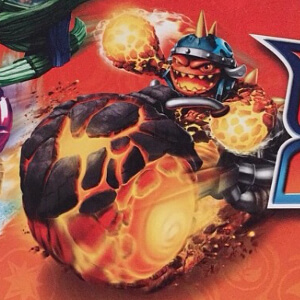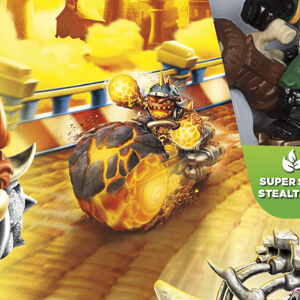 Roller Brawl
Roller Brawl has the same story as Eruptor. She is pictured on the box of the Wii and 3DS versions.
Her vehicle was spotted in the official announcement trailer, but Stealth Elf was driving at the time.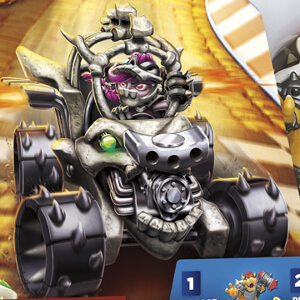 Wrap Up
I think those are all the SuperChargers we know about so far. It's definitely a lot more than we knew about a week ago and there's still plenty more to come.
Stay tuned!