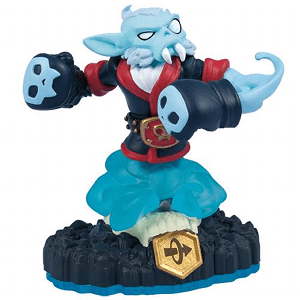 If you don't feel like trekking out to the stores this Black Friday, you can get all your Skylanders shopping done online right now.
In addition to their new bundles, Amazon is now offering Buy 2, Get 1 Free on all Skylanders SWAP Force Single Pack, Triple Packs, Adventure Packs, and Battle Packs.
While many brick and mortar retailers are offering this Buy 2, Get 1 Free deal, they limit it to Single Packs. I think this put Amazon ahead of the pack. Not only can you avoid the crowds, but Amazon's selection tends to be better than your average retail store.
NOTE: The discount will not be displayed until you have the appropriate items in your cart and click the Proceed to Checkout button.
This promotion expires at 12:59 pm Pacific Time on 11/29/13.