It's not too often that we see Canada getting a jump on Skylanders releases, but in the case of Battlecast this may just be the case.
Amazon.ca (Canada) just put up a listing for Skylanders Battlecast Amazon Ultimate Starter Pack. (Thanks to TheToyNerd over on the darkSpyro forum for pointing this out.)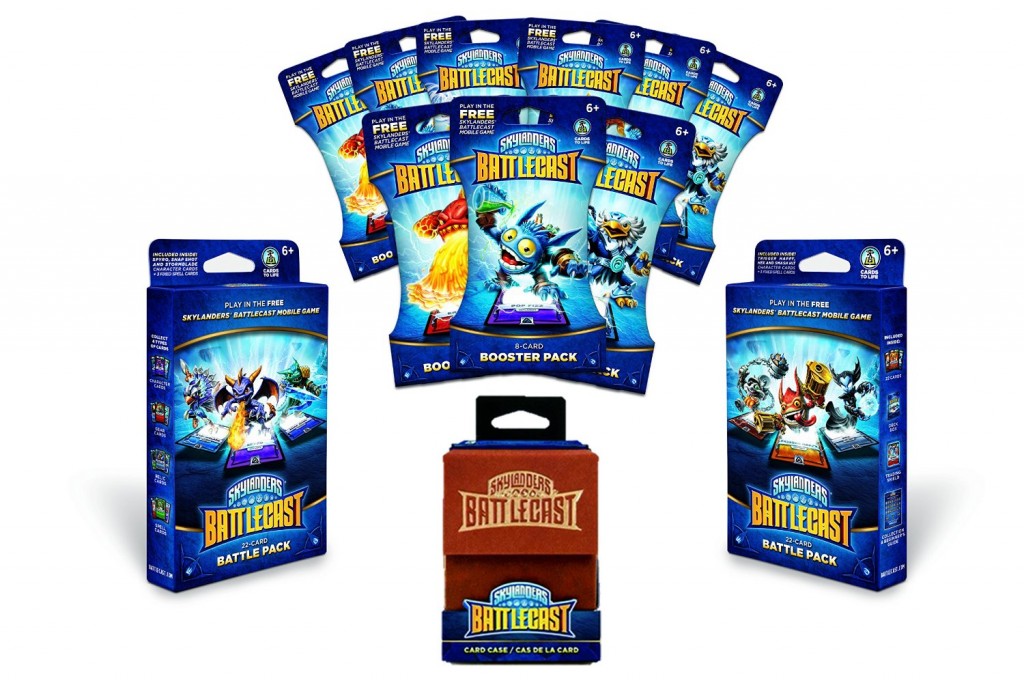 This Starter Pack includes:
2 Battle Packs
9 Booster Packs
Amazon Ultimate Starter Kit Holder Case
Each Battle Pack contains 22 cards and each Booster Pack contains 8 cards. That's a total of 116 Battlecast cards to get you started.
The case seems to be some sort of deck box. This is a new product that we haven't seen before so I'm not really sure of the quality or how many cards it holds, but it could come in handy.
You are able to pre-order this Starter Pack now. It is scheduled to release on May 24th (that should be a familiar date by now).
Amazon.ca does not currently have any other Battlecast listings active.
I have not been able to find any similar listing on Amazon.com here in the US. However, if this does make it's way to the US, I will be all over it. It sounds like a stellar way to jump into Skylanders Battlecast.