Every few weeks or months GameStop likes to hold a "Skylanders Day".
This could be something special, but unfortunately, past experiences (uninformed staff and lack of product) have cast an ugly shadow on GameStop and their "promises".
In any case, GameStop is hosting another Skylanders Day and they are advertising some pretty good deals.
Skylanders Day Deals – January 10th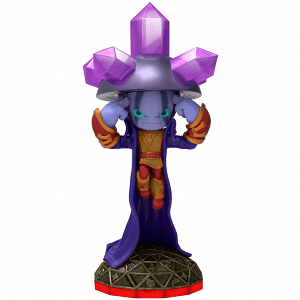 (Click here to view full ad)
Free Mini-Comic – First 20 Customers
Tablet Starter Pack – $34.99
All Other Starter Packs – $44.99
Trap Masters – Buy 1, Get a Trap for $0.99
Trap Single Packs – Buy 2, Get 1 Free
Buy both Light and Dark Expansion Packs – Save $10
All Eon's Elite Figures – $19.99
GameStop Exclusives
We already know that Eon's Elite are exclusive to GameStop, but this ad is also showing another exclusive: Rebel Lob Goblin.

That's right. Previously Rebel Lob Goblin had only been found at EB Games (Australia) so it makes sense that he makes an appearance in the US as a GameStop Exclusive.
Not only does Rebel Lob Goblin give you a new Villain Variant, but it gives you access to an unreleased Light Trap. This is the first Light Trap Single Pack and it is the first Trap featuring the Rocket.
GameStop Strikes Again…
I'm not sure if it's uninformed staff or simply apathetic staff, but some folks aren't going to have a pleasant Skylanders Day.
I have already heard that some stores have gotten in their stock of Rebel Lob Goblin. I have also heard that some folks have taken advantage of this and bought out the entire stock of Rebel Lob Goblin Traps at these stores.
So now, come Skylanders Day, I fear there is (once again) going to be a lot of disappointment.
Happy Hunting!