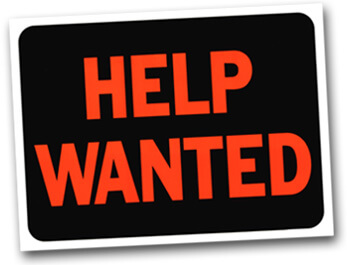 It's not often that I ask for help, but this is something that I really can't do all on my own.
While the vast majority of the SCL readership is from the USA, there is an ever-growing international contingent and I would like to help you as well. Each week I get comments and emails wondering about international release dates that I just don't have answers to. This is where I'm hoping some of you can help me.
Now before you get too excited, I'll let you know that I am not hiring anyone. I am looking for volunteers. I am hoping to find volunteers from:
Canada
Australia
United Kingdom
Germany
There's the possibility of adding more to that list, but I want to make it through a trial run first.
If you're interested in applying, here's what I'm looking for.
What I'm looking for…
You need to have a Facebook account.
You need to be able to write in English.
You need to live in the country for which you are applying.
You should live in or near a major city that contains most of the major Skylanders retailers in your country.
Although not necessary, it would also be good if you work at or have a good relationship with those who work at Skylanders retail shops.
If you would like to apply for one of these positions send an email with the following information to matt@skylanderscharacterlist.com
Subject: I Can Help
Your country
Skylanders retailers in your area
Any other reason(s) I should consider you…
If you would like to share your Skylanders knowledge and expertise, I look forward to hearing from you.
Thanks!