After weeks and months (or even years) of speculation, it has finally come to fruition.
Officially announced during Sony's E3 press conference today, Crash Bandicoot will be coming to the Skylands as the guest star in Skylanders Imaginiators.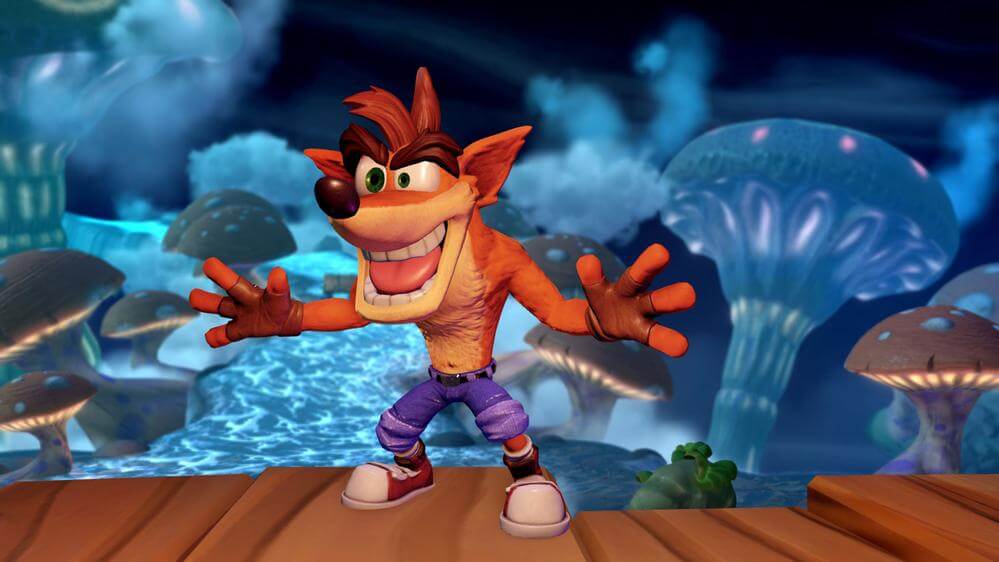 Crash Bandicoot will be exclusive to the PS3 and PS4 Starter Packs AT LAUNCH, but will be playable on ALL consoles.
So we expect Crash to show up in a Single Pack somewhere down the road.
However, it also appears that the Starter Pack may be a Toys R Us exclusive.
Official Crash Bandicoot Skylanders Video
E3 Trailer
More Gameplay and Details
Crash Bandicoot Skylanders Images
Artwork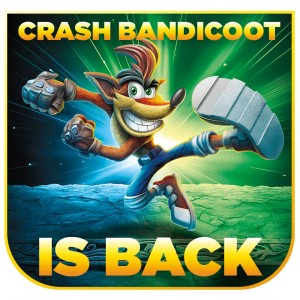 Toy Image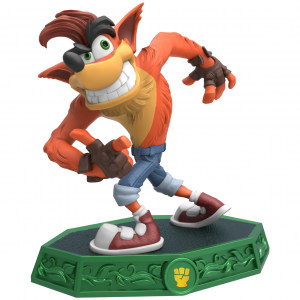 Crash Bandicoot – Skylanders Details
Crash is a Life Element Brawler Sensei.
Backstory
A wormhole has opened in Skylands and the great Aku Aku appears! He has come to announce the once-in-two-decades Synchronization Celebration–a time when all of the worlds align perfectly. All the inhabitants of Wumpa Island are having a party and they want to invite the Skylanders. But with Kaos on a quest to take over Skylands using his army of Doomlanders, the Skylanders must focus on stopping his evil plans. Never one to shy away from danger, the legendary marsupial Crash Bandicoot leaps through the wormhole to join the Skylanders in the ultimate battle against Kaos!
Additional Crash Bandicoot News
In addition to entering the Skylands, Crash Bandicoot is getting three of his games remastered for the PS4. These include:
Crash Bandicoot
Crash Bandicoot: Cortex Strikes Back
Crash Bandicoot: Warped
More details keep rolling in so keep this page bookmarked for all the details as they unfold.