Normally I wouldn't write up a whole post just for one figure, but this is a special case.
Doom Stone is the final swappable SWAP Force character that we've all been waiting for. According to the Toys R Us printout pictured below, Doom Stone will be available on May 13th.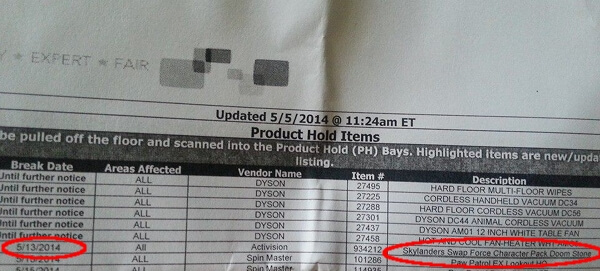 As I said, this is specifically for Toys R Us. I still do not have confirmation of when he will be appearing at other retailers, but I'm sure it will be soon. (At least I hope it will be since I still don't have a Toys R Us nearby.)
Kickoff Countdown Release Date
Additionally, we have some news about Kickoff Countdown. If you've been following us on Facebook then you've already seen this, but for the rest of you…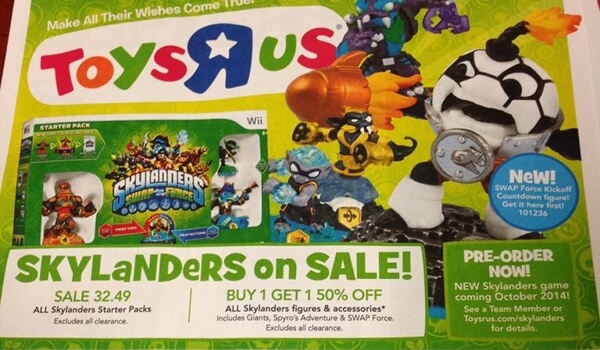 This page from an upcoming Toys R Us ad has leaked. The ad is for the week of May 18th.
The ad states that you can get Kickoff Countdown first at Toys R Us. This is not surprising as Toys R Us has been getting a lot of early release dates for Skylanders.
———
So there you have it.
Doom Stone: May 13, 2014
Kickoff Countdown: May 18, 2014
Jade Fire Kraken is still a big mystery. You'll probably see another post like this one once we know more.
Happy Hunting!