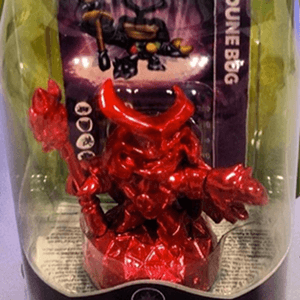 Toy Fair 2014 began yesterday. In stark contrast to past years, Activision has changed things up and decided NOT to reveal anything about the new Skylanders game at Toy Fair.
I had heard rumors of this before the fair, but I was hoping we might still get a few tidbits or a glance at new characters. But, they have chosen to keep a lid on it and they're sticking to it.
On the other hand, they did stick to another tradition. In the picture to the right, you can see the Toy Fair Exclusive figure for 2014.
The word is that they are not handing these figures out quite as liberally as in past years though. They are reserving them for those who made appointments to meet with Activision and some folks from the major press arena.
The average joe is not going to be getting one of these figures at the Toy Fair.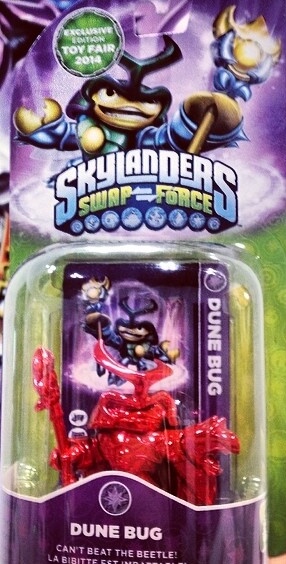 There a few of these Metallic Red Dune Bugs up on eBay already and I expect we'll see a few more as the week progresses. Past Toy Fair Exclusive figures have been known to be quite expensive and I would imagine this year will be no different, especially with the limited supply.
I was really hoping to have more to report this week, but it looks like that will have to wait. Now I'm really looking forward to February 24th.