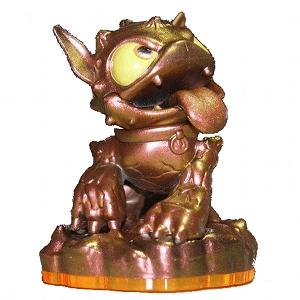 As expected Activision gave us another special edition figure at E3 this year. I heard quite a few predictions, but I don't think anyone called this one.
This year's special figure is a Bronze Hot Dog from Skylanders Giants. I've also heard it referred to as Color Change Hot Dog, Color Shift Hot Dog, and even Metallic Copper Hot Dog. It's interesting to note that the in-game title refers to him as Special Hot Dog. Not quite sure what that means, but here's another figure to add to your wishlist.
E3 doesn't officially start until tomorrow so you can expect a lot more news and announcements coming up.
Until then, let me know what you think of Special Hot Dog in the comments below…