Every year Skylanders fans eagerly await the E3 Expo in Los Angeles. Not only because there is sure to be a wealth of information regarding the upcoming game, but because there also tends to be an E3 Exclusive figure to collect.
While there definitely is an E3 Exclusive this year, it's not the same Skylanders figure we've come to expect.
This year, as Activision is really putting an emphasis on Traptanium, it only makes sense that the exclusive gift is a Trap. Specifically, it will be this Life Torch Trap.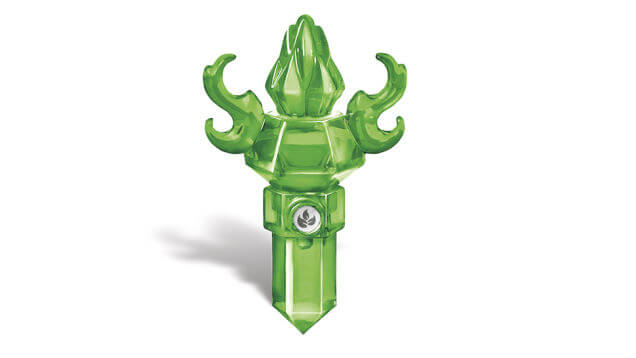 As you may have guess though, it's not just a Trap. This Trap will contain an exclusive Villain. Take a look at Riot Shield Shredder.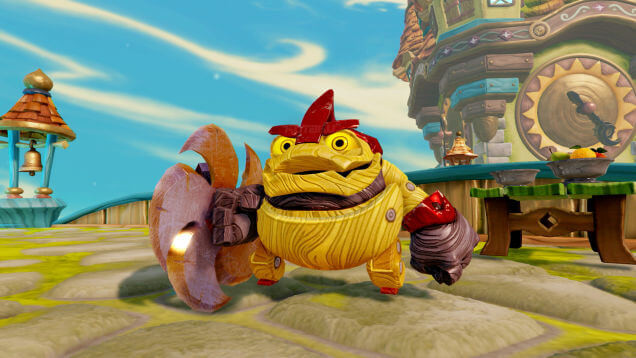 From what I've gathered so far, this is a variant of the Shield Shredder Villain. You should still be able to find, defeat, and trap the Shield Shredder within the game, but the Riot Shield Shredder will be exclusive to this E3 Trap.
The Riot Shield Shredder will have an special red weapon and an exclusive suit of armor.
My Thoughts
If we have all the facts straight, I like this E3 Exclusive more than past years.
I think that a Trap (even an exclusive Trap) should sell at a lower price than E3 Exclusive Skylanders.
While it may not suit everyone's taste, it should be much easier to collect for those who do want it.
How about you? Is this E3 Exclusive something that appeals to you?