Well, we finally have some official release dates. So, as promised, I'm here to let you know about it.
Winterfest Lob-Star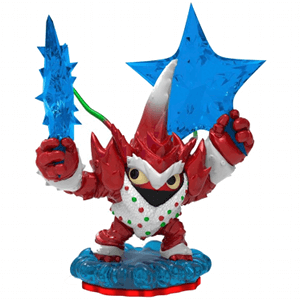 The next In-Game Variant to be released is Winterfest Lob-Star. This is a Christmas-themed (Santa) variant similar to Jolly Bumble Blast that was release last year during SWAP Force.
It's officially the holiday season in the world of Skylands! To celebrate, Activision Publishing, Inc., a wholly owned subsidiary of Activision Blizzard, Inc., is spreading cheer by debuting a special holiday Skylanders® Trap Team character, Winterfest Lob-Star, on December 7 to Portal Masters in North America. Also, Skylanders® players in North America can get their hands on the fourth Eon's Elite character, Whirlwind, another fan-favorite character that made her debut in Skylanders® Spyro's Adventure. Winterfest Lob-Star and Eon's Elite Whirlwind are examples of a variety of Skylanders-themed holiday offerings perfect for Skylanders fans looking for the best stocking stuffers this gift giving season.
Winterfest Lob-Star is set to release on December 7th here in the US and Canada. It has already been spotted in parts of Australia and it is set to release on December 1st in the UK.
Winterfest Lob-Star is not an exclusive. You should be able to find it at all major retailers.
Eon's Elite Whirlwind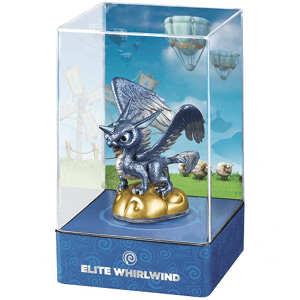 If you read all the way through the excerpt from Activision's press release above, you may have noticed that Eon's Elite Whirlwind is also expected on December 7th.
Elite Spyro and Elite Chop Chop have already been released. Elite Trigger Happy currently has a release date of November 28th.
Now in December you will be able to add one more figure to your collection.
Although not specifically stated in the press release, Eon's Elite figures are exclusive to GameStop in the US (EB Games in Australia and Canada, various sites/stores in other countries).
———
That's all the release news we have for now. Happy Hunting!