Trap Team Easter Skylanders Update
Just like last year, there will be three specially packaged Skylanders for Easter.
In place of the standard packaging you will find each of these three in an egg-shaped package labeled as the Spring Edition.
This year's Spring Edition includes: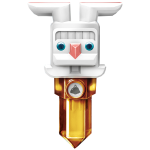 Easter Bunny Earth Trap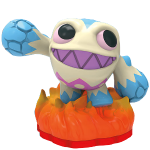 Eggsellent Weeruptor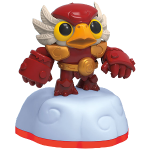 Power Punch Pet Vac
Each figure (or Trap) will be packaged individually and will only be available for a limited time. However, they should (eventually) be available at all major retailers.
GameStop Pre-orders
If you've been around Skylanders for a while, then you probably know that pre-orders for individual figures are pretty rare. Today though, GameStop wants to help you out.
Easter Skylanders
GameStop currently has all three Easter Skylanders available for pre-order. You can find them using the links below:
On their website they have these figures listed with a release date of Marth 15, 2015.
This seems a little bit odd because the latest Toys R Us release date list shows these figures coming out on March 2, 2015. So, either GameStop has their release date wrong or Toys R Us is getting and early release. I would bet on the latter.
Eon's Elite
In addition to the new Easter figures, GameStop has also opened up pre-orders for the final two Eon's Elite figures.
In case you forgot, the final two are Elite Eruptor and Elite Gill Grunt. You can pre-order them from GameStop using the links below:
Elite Eruptor and Gill Grunt are scheduled to release on April 10, 2015. However, if you recall the third wave of Elite Skylanders (Terrafin & Stealth Elf) came in almost 2 weeks before their scheduled release, so I don't know how much stock you want to put in that date.
Other Release Date Updates
Finally, a few weeks back I showed you that you could pre-order Blackout
(a Wave 4 Skylander) from Best Buy.
At that time they did not have a release date set. They have now sent out emails to those who have pre-ordered stating that Blackout will be available on March 8, 2015.

Still no word on if this is the release date for all of Wave 4 or if Best Buy has some sort of early release with Blackout, but more Skylanders are coming.