They've finally arrived. You can finally complete your collection.
Eon's Elite Gill Grunt and Eon's Elite Eruptor are now available online as well as in stores.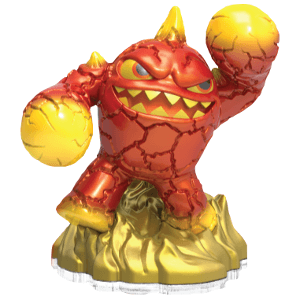 After a number of confusing delays, GameStop now has the final two Eon's Elite figures in hand. I know that some of you have already picked up your pre-orders. Others have written in to let me know that you saw them on shelves. Either way, thank you to everyone who wrote in.
With the release of Elite Gill Grunt and Elite Eruptor, the inaugural edition of Eon's Elite figures is complete.
Now I have to ask: Do you think there will be more Eon's Elite Skylanders in the future or do you think that these eight will be all we get?
You can find a complete list of Eon's Elite figures here.