What has been released?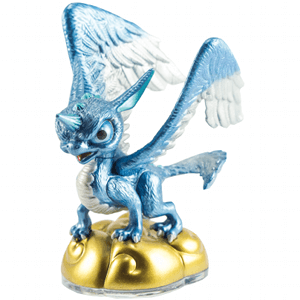 So far four out of eight Eon's Elite figures have been released. These include:
Depending on where you live these may still be available in stores, but as I write this article all four are still available through GameStop's website.
Getting them directly from GameStop is going to be the cheapest way to get them as they are a GameStop Exclusive. Anyone else selling them on Amazon or eBay is going to raise the price. Right now there's no reason to pay these prices as they are still available from GameStop.
What is going to be released next?
This past weekend as GameStop released Elite Whirlwind, they also opened up pre-orders for the next two Eon's Elite Skylanders. These include:
GameStop currently has these figures listed with a release date of January 10, 2015.
Thank You!
A big thank you to the dozens of you who sent me emails and Facebook messages about the next Eon's Elite releases.
Even though I didn't get to reply to all the emails, I did receive them and I appreciate them all very much.
It is emails like yours that help keep SCL performing at a high level. The more emails I get, the easier it is to confirm new information. So please keep the emails coming.
What is left to be released?
After January we should just have two remaining Eon's Elite figures to be released. These include:
So far we've had two released in October, one in late November, one in early December, and now two planned for January. I would expect the remaining two in February or early March, but right now we do not have an official release date.