First of all, thank you to everyone who has sent me information about this yesterday.
Second, for those of you who haven't seen it already, we have some concrete information regarding Eon's Elite.
I'll just let you check out the official announcement and then make a few notes below…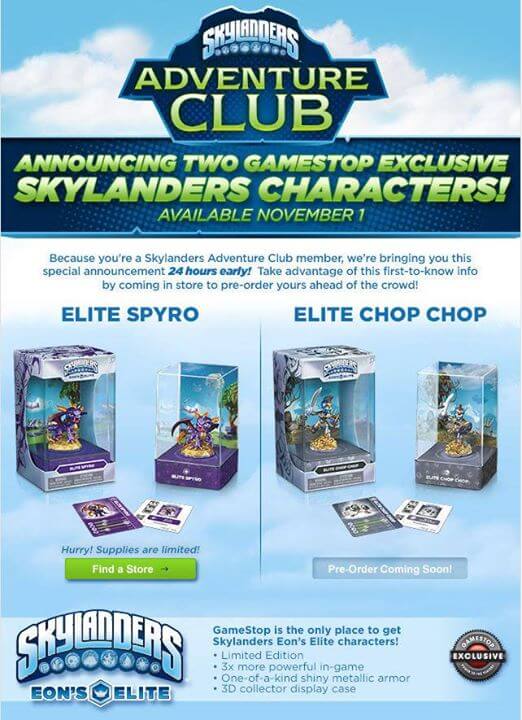 So, according to the announcement, Eon's Elite Spyro is now available for pre-order exclusive at GameStop (EB Games in Canada/Australia).
Although Elite Chop Chop is not yet up for pre-order they do seem to share a release date of November 1, 2014. That's later than I was expecting, but I imagine that they'll really be pushing for the holiday sales.
Finally, we now have an official price of $24.99. I know that this seems high for one single figure, but you have to remember that their target audience for these figures is the hardcore collector who needs to have one of everything. Personally, I don't see myself getting more than one Elite figure and I'm sure many of you are the same if you're interested at all.
While we don't yet have the full Eon's Elite lineup, it is nice to have a solid price and release date.
Enjoy!