While the big news today is naturally the Dark Edition Starter Packs, don't miss out on this news.
Eon's Elite are coming back. This time, however, there are a few changes.
Change of Pose
Unlike the original eight Eon's Elite figures we saw last year, the new Eon's Elite are getting a bit of a repose.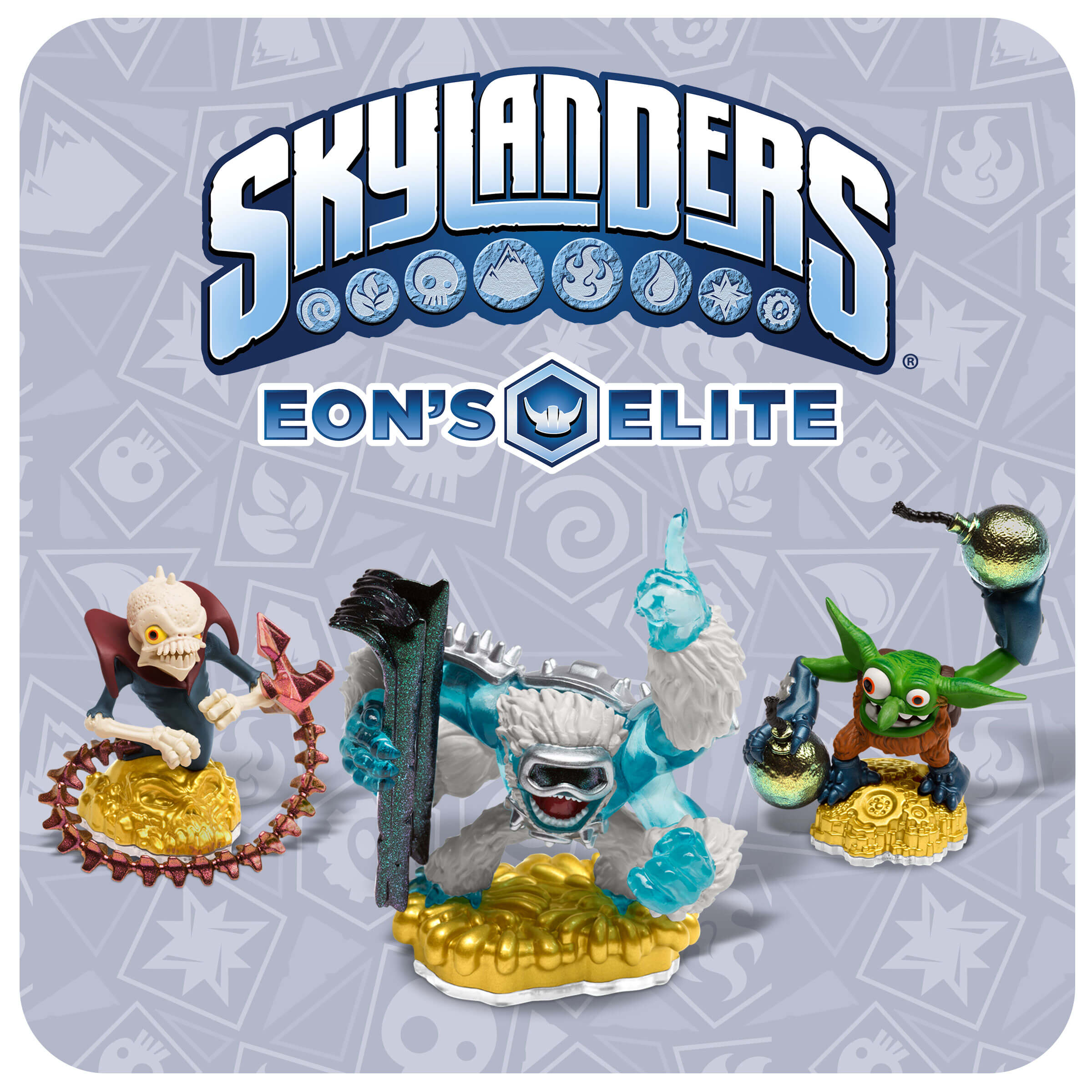 So far they have announced:
UPDATE:
I have received confirmation that there will only be 6 new Eon's Elite Skylanders this year. This is the full line-up.[/box]
Change of Location
The official press release states that,
The first wave of Eon's Elite characters – Slam Bam, Zook and Voodood – are Toys"R"Us exclusives and will be available starting November. The second wave of heroes, Ghost Roaster, Boomer and Dino-Rang, will be available in December.
So at least the first Wave of Eon's Elite will be exclusive to Toys R Us. I assume they all will be TRU Exclusives, but it's weirdly worded so I'm not 100% sure yet.
[box]
UPDATE:
I now have confirmation that the first Wave of 3 are the Toys R Us Exclusives. The remaining 3 (Ghost Roaster, Boomer, and Dino-Rang) will be available everywhere.[/box]
Change of Price
The new MSRP for these figures will be $19.99.
It's still not ideal, but it's better.
Let's just hope that Toys R Us doesn't try to mark them up any more.