A lot of news today all stemming from a SWAP Force poster that was sold on eBay today.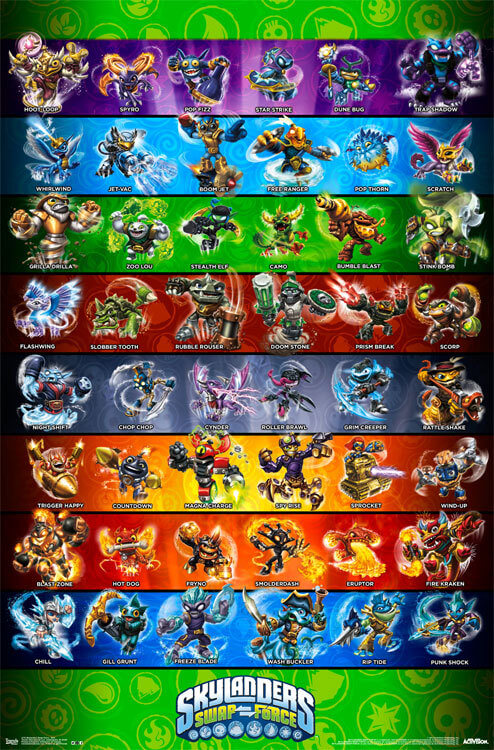 As you can see in the image above we now know that the final Life character will be a Series 2 Camo.
We get our first glimpse of the four previously un-pictured Skylanders with their elements. These include:
Dune Bug – Magic
Scratch – Air
Wind-Up – Tech
Punk Shock – Water
We're still awaiting actual figure images, but this should give you something to drool over for a while.