After many months of waiting, Launch Day is almost upon us.
Below you will find some information (some old, some new) that you might find useful going into Day 1.
Day 1 Checklist
To start off I would like to mention the Skylanders Trap Team Day 1 Shopping List. I first created this list for SWAP Force last year and it was a huge hit. So I've created a similar list for Trap Team. I hope it helps you out.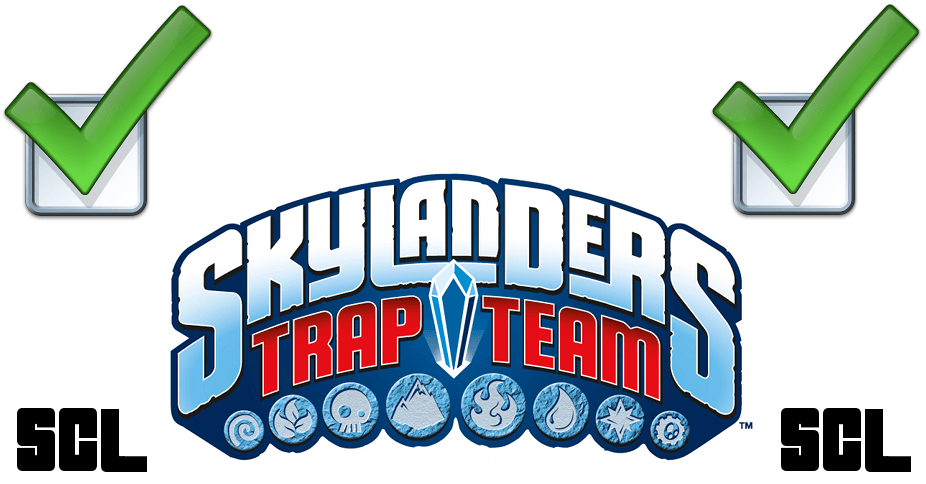 What's in the Box? – Wave 1 Box Contents
If you've been in Skylanders for a while, you probably know that not all figures ship in equal numbers. So it is prudent to know which figures ship less because they will be harder to find for a while.
Trap Master Boxes
Single Pack Boxes
Triple Pack Boxes
Funny Bone/Shroom Boom/Chopper (3)
Blades/Torch/Gill Grunt (3)
Adventure Pack Boxes
Mini 2-Packs
Trap Triple Packs
Undead Skull/Fire Torch/Air Jughead (4)
Tech Scepter/Magic Hammer/Earth Orb (4)
Trap Singles
So things are spread out pretty evenly in this Wave. However, I would keep an eye out for Krypt King and Wallop. They're the only one I think you might have some trouble finding. It really depends how many your store gets in.
Day 1 Trap Team Sales
Toys R Us is the only store that has really advertised Skylanders sales on October 5th.
They have a few special deals for the stores that are open at midnight:
FREE Skylanders figure w/Trap Team Dark Edition Starter Pack purchase! In store only, 12-1am while supplies last! Selected stores open 12am.

— ToysRUs (@ToysRUs) October 4, 2014
And a few special deals for Rewards R Us members:
Rewards"R"Us members: buy 1 get 1 50% off Skylanders software, figures & more! In store only! Selected stores 12-1am, all stores 8-10am.

— ToysRUs (@ToysRUs) October 4, 2014
Then for the rest of the day (and for non-members) you will be able to take advantage of these deals:
Single Traps: Buy 1, Get 1 for $1
Figures: Buy 1, Get 1 40% off
So there are some decent deals if you have a Toys R Us store in your area.
———
Tomorrow is the big day. Are you ready?