I know the promotion just officially started 4 days ago, but I was getting antsy. So I was very happy when I went to the store today and found a plethora of Frito Lay bags offering the Skylanders Giants Sidekicks. If you haven't found yours yet, keep looking, I'm sure they're still coming.
I'm super-excited that everything was online this year. I went to the Frito Lay Promotion site. There is a quick age and location verification.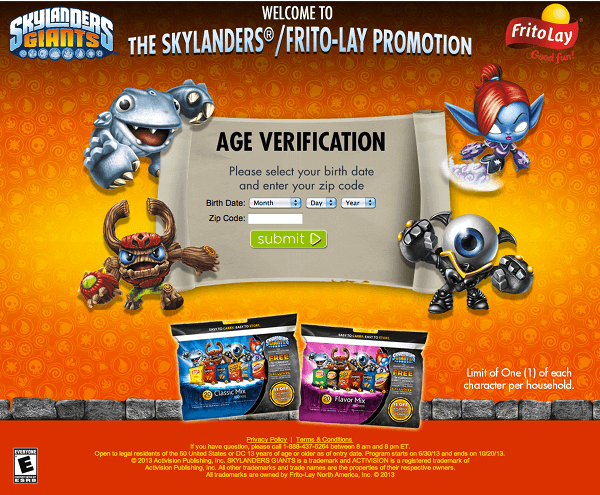 Then you have to enter the 13 digit code you found in the package of Frito Lay chips.
NOTE: On some of the earlier packages, the code was actually printed on the inside of the bag holding all the chips. However, the code location has now moved and for most people it can be found on the back side of the coupon card that is inserted in the bag.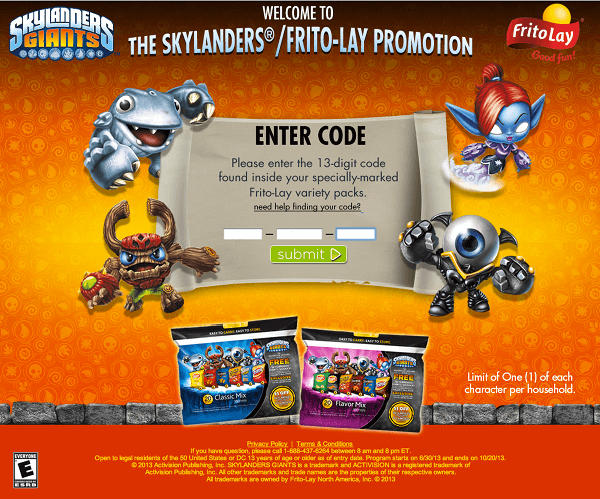 Finally, you get to choose which of the four Skylanders Giants Sidekicks you would like to redeem this code for.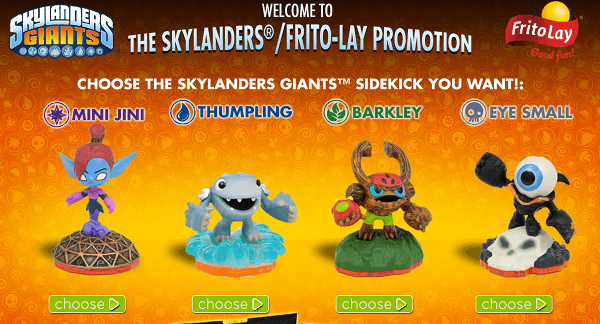 After paying $2.50 (via PayPal) for shipping and handling, you just get to sit back and play the waiting game.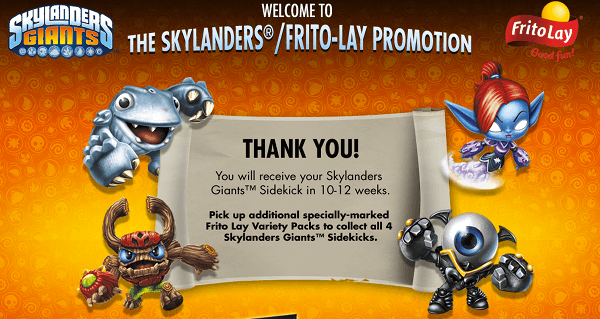 There is a limit of one of each character per household, so once you have your four, that's it. I know you probably know most of this already but I just wanted to show you how easy they made it to get your hands on these exclusive figures.
To top it all off they really make it worth your while by including a few Skylanders coupons in each bag. I'm guessing most of you don't need to buy a Giants Starter Pack, but the other coupons may come in handy.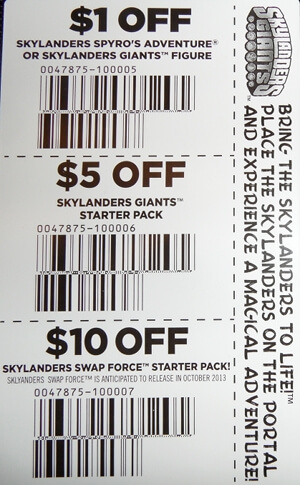 Have you ordered your Skylanders Giants Sidekicks yet?