Today is the day. It's Sunday, November 1st, and the first of the new Eon's Elite figures is officially being released.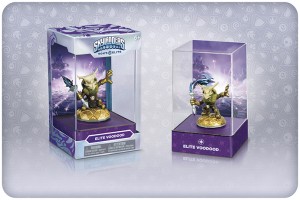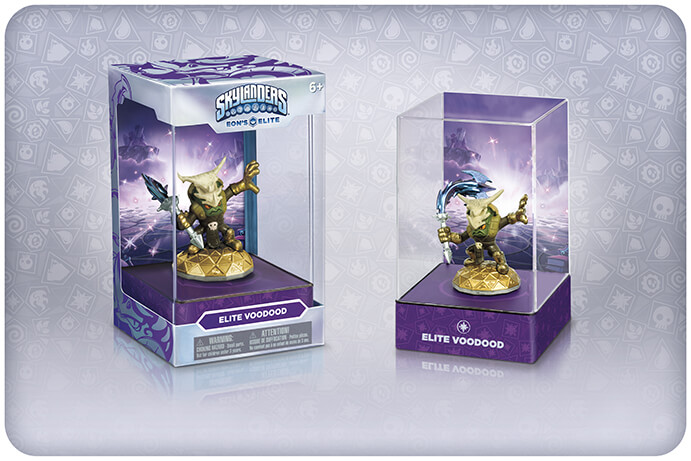 As pictured above, Eon's Elite Voodood is the first figure and it is only available at Toys R Us.
While the new MSRP of these figures was listed at $19.99 that doesn't seem to matter much to Toys R Us as they currently have these figures listed at $21.99. This is unfortunate for us since we have no other option at this point in time.
I know some people have told me that they've also found Elite Zook on shelves at TRU already, but Elite Zook is not scheduled to be released until November 8th. So don't be too disappointed is they won't sell him to you today.
More Eon's Elite
As I mentioned above, Elite Voodood is just the first of the new Eon's Elite.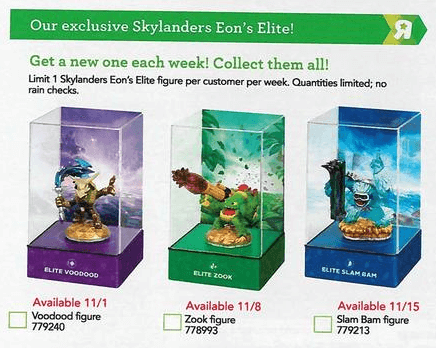 While I never got official confirmation of these dates from Toys R Us or Activision, TRU sent out their Toy Book last week and we got all the confirmation we need.
The remaining three Eon's Elite:
are still scheduled to come out sometime in December, but they will not be exclusive (unless they make a new deal before they're released).
Other TRU Exclusives
In addition to confirming the Eon's Elite Skylanders, the TRU Toy Book also showed us some more exclusives.
You may recall that last year Toys R Us had a series of three Skylanders Micro-Comic Books. Included with each book was a Legendary Trap.
Well, they are trying something similar this year.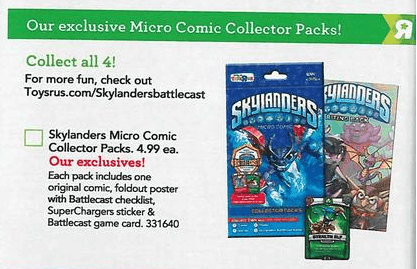 From information I've gathered from those who have purchased these packs already, each pack will contain:
1 of 4 different Comic Books
1 of 8 different Posters
1 of 12 different Stickers
1 of 4 different Battlecast Cards
For $4.99 that's not bad, but I wouldn't recommend trying to collect all the Posters and Stickers as that could get expensive very quickly.
Current Toys R Us Deals
I have been making a big deal about the random sales that have popped up at Amazon recently, but Toys R Us is having a few sales of their own.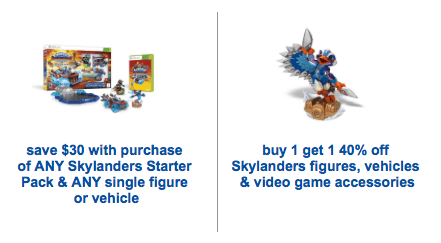 While TRU may not directly be marking down their Dark Edition Starter Packs like Amazon is, they are included in this deal.
So whether you're just getting started with SuperChargers or you are looking to expand your collection with a few Exclusives, Toys R Us is definitely the place to be today.
Enjoy!