We've known for a while that Pit Boss was a Skylanders Sensei, but we only had a headshot.
Today though, thanks to an update on the Skylanders website, we have more information and images.
Pit Boss
Pit Boss is an Undead Sensei of the Sorcerer Battle Class.
Pit Boss' Backstory
Pit Boss was a member of a powerful order of snake philosophers that lived high up in the Great Twisty Mountains. Travelers would come from miles around and make the treacherous climb just to seek out the snakes' wisdom. Each visitor was permitted to ask one question, but Pit Boss became alarmed when the same question was asked by several different people – how to deal with the growing threat of Kaos! With such a great concern, Pit Boss knew that it was time for action, not words. He left the Order of the Snake in search of this threat, and soon it was clear that Kaos was worse than Pit Boss had imagined. Knowing he could not stop Kaos on his own, Pit Boss joined the Skylanders, and due to his great wisdom and mystical powers, Master Eon enlisted him into the Sensei program as a Sorcerer Master.
My favorite image to look at is always the toy form: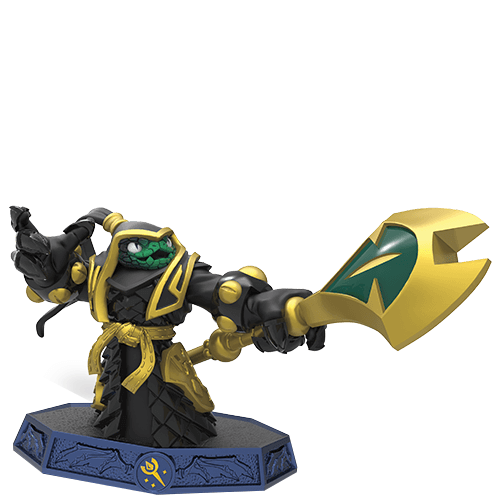 Additionally, we also have a few in-game shots of Pit Boss: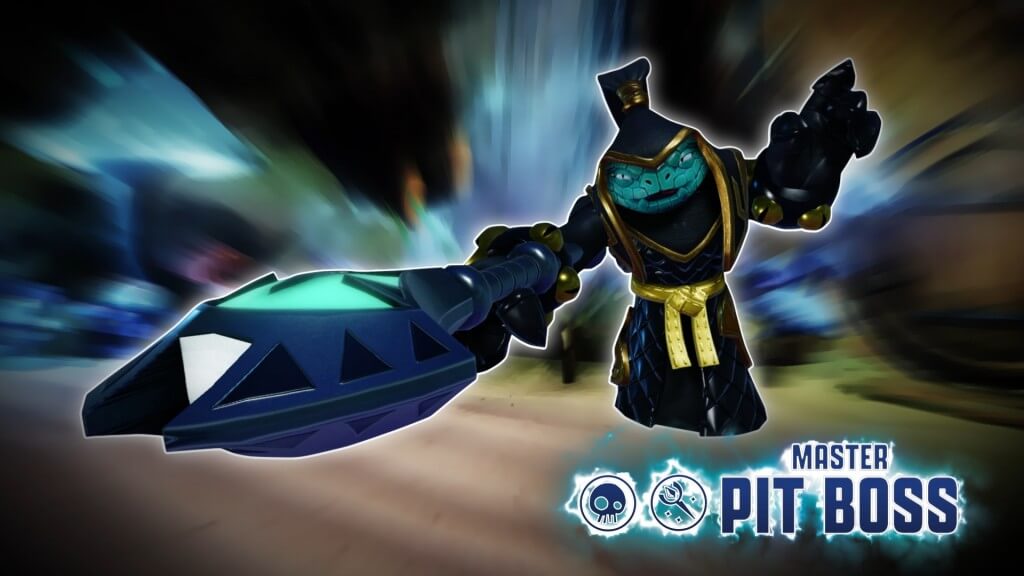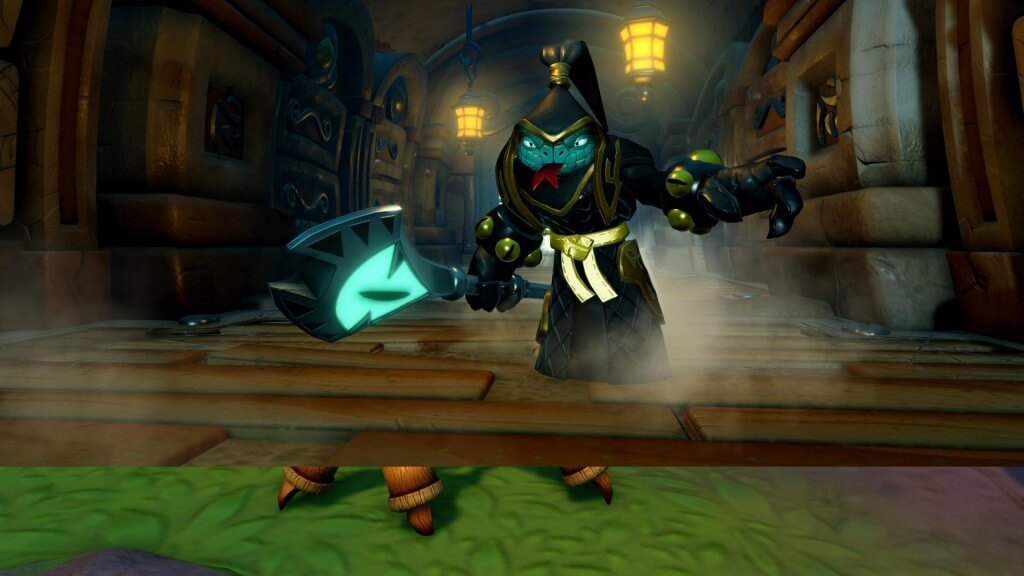 Legendary Pit Boss
But that's not even the biggest news today.
Today we have our first look at the Legendary series for Skylanders Imaginators.
For the first five years, the Legendary series has been a Toy R Us Exclusive (here in the US) and all of the figures have sported a dark blue (navy) and gold color palette. However, they seem to be making some changes this year.
I'm guessing this is due to the fact that many of the Dark (i.e. Starcast) and Undead (i.e. Pit Boss) Sensei color palettes so closely resemble the old Legendary figures they decided to switch it up.
So this year it seems the Legendary series will be in red and gold.