As promised, as soon as I have something I'll let you know about it.
First Appearance
The first sightings of the Cursed Tiki Temple Level Pack are actually coming from the UK.
The best news is that it looks stores have it in hand and it could be ready to sell as early as today.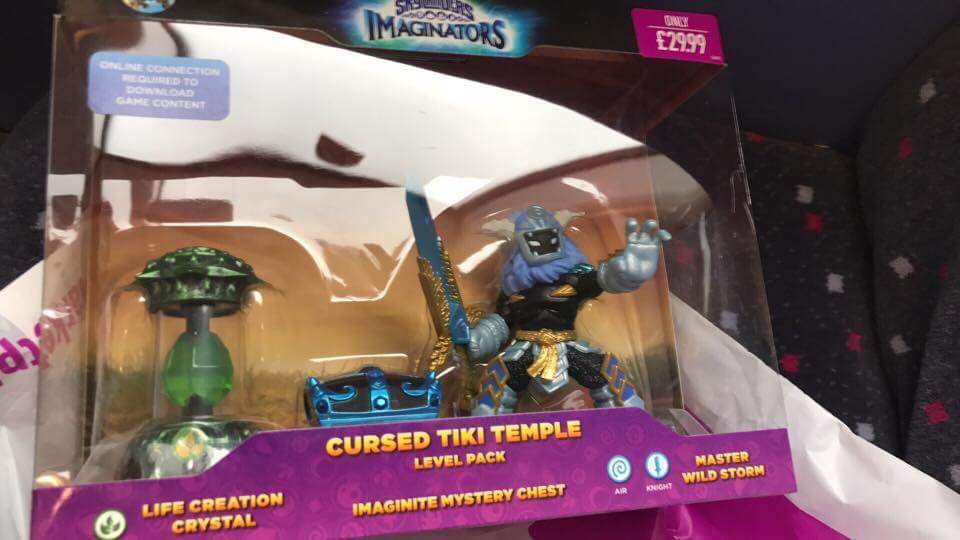 Thanks to Danny for sharing the image above.
Contents
We already knew the basics of what to expect in this pack, but now thanks to the images of the actual product we have some more info.
Figure
No big surprises here. We're getting Wild Storm in this pack.
He still looks as good as ever. Looking forward to picking up this pack.
Creation Crystal
This was a bit more of a question mark.
We knew that we were getting a Life Creation Crystal, but we had no idea which one.
It turns out that we will be getting the Life Claw Creation Crystal.
Chest
The really interesting piece of this pack though comes in the smallest item.
The Chest included with this pack is BLUE.
Up to this point we've only had Bronze, Silver, and Gold Chests. So this leaves us with a few questions.
Does this Blue Chest unlock the new parts?
Is this Blue Chest supposed to be a physical representation of the Platinum Chest that you could buy in-game?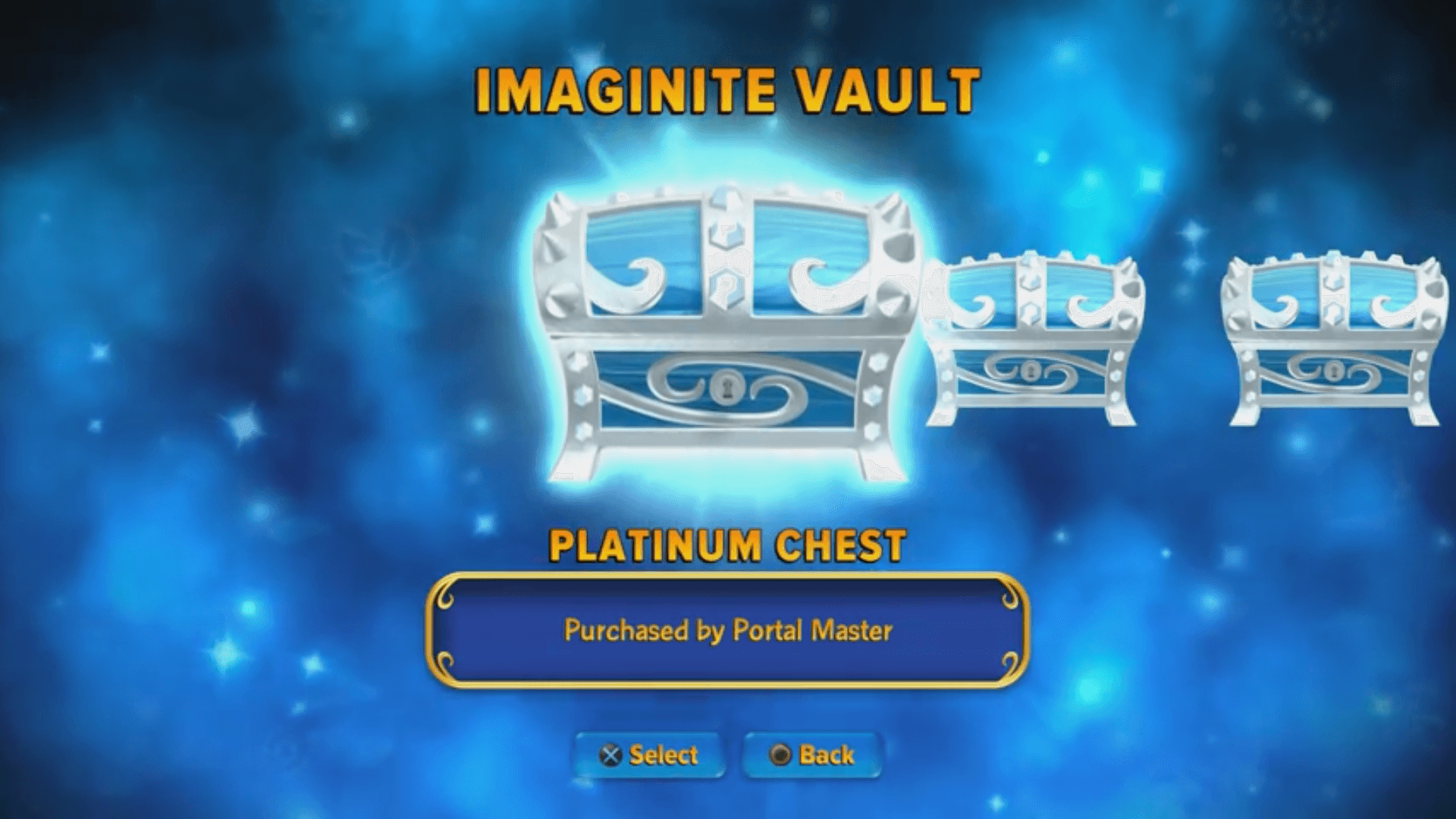 I don't really have answers to these questions just yet, but we should be able to answer them soon.
Internet Connection
I've had a few questions about this already and I'm sure I'll get a few more with the sticker on the box.
If you look closely at the images above, you'll see a sticker in the upper left that states:
Online Connection Required To Download Game Content
I know there are many of you who do not like to play online or you don't want your kids going online. I completely understand that.
However, in order to play these new packs, you will need to go online once, just once.
These new levels were not originally planned for the game so the content was not included on the original game disc. This means that if you want to play these levels you will have to go online once to download the patch that will add this content to the game.
Once you have the new content downloaded you can go back to playing offline.
I hope that clears things up a bit for you.
Stay tuned. We'll continue to track the release of this new pack and answer the questions we have about its contents.