Each year we get a number of in-game variants. Many of these variants are holiday themed characters.
Thanks to some nifty work from Draicen over on darkspyro, we have a list of this year's in-game variants.
We already have hands on with half of this year's variants. These include:
The second half of the list contains some we knew about, some we didn't know anything about, and some we knew existed but didn't have official names for… These include:
Legendary Pit Boss
Egg Bomber Air Strike
Jingle Bell Chompy Mage
Mystical Tae Kwon Crow
Mystical Bad Juju
Solar Flare Aurora
Jingle Bell Chompy Mage
The big news today is in regard to Jingle Bell Chompy Mage.
Once again the Toys R Us holiday marketing has played to our advantage. (Thanks to @bentonrx for bringing this to my attention.)
In a recent TRU ad, we get our first glimpse of the Jingle Bell Chompy Mage figure.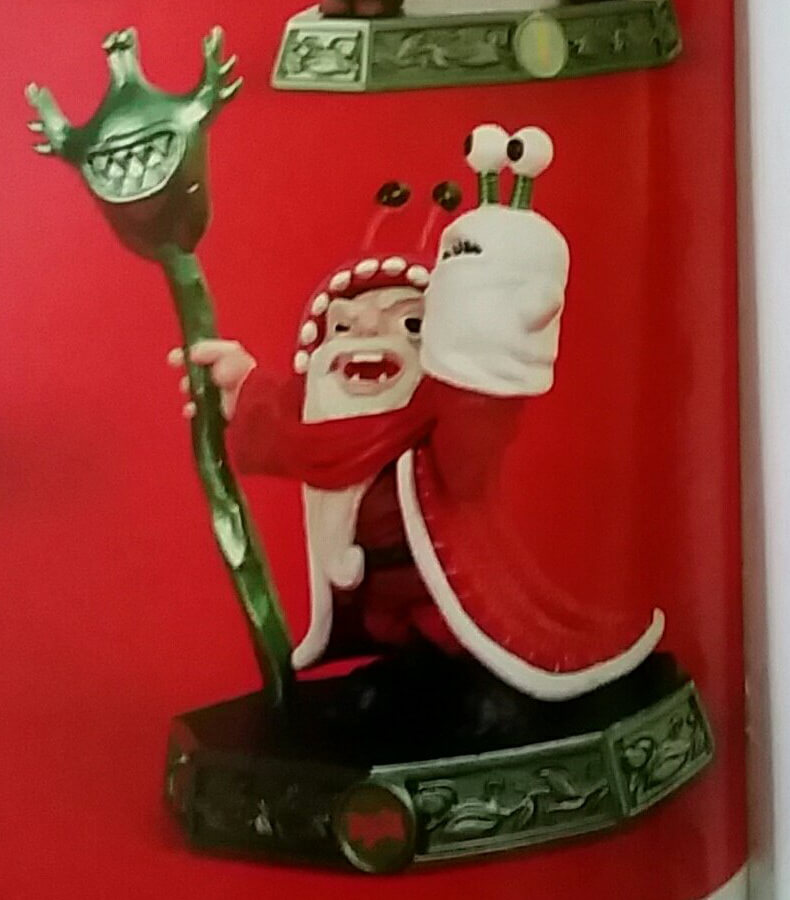 It looks like it should be a pretty solid figure. Personally I was hoping they might add a little reindeer nose to the Chompy puppet or something like that, but it still works.
Still no word on an official release date, but as soon as I figure something out, I'll let you know.