I've had a few folks ask me when the first bundle would be coming out for Skylanders Trap Team.
Personally, I was not expecting to see anything for another few weeks (closer to Black Friday), but it looks like it will be sooner than that.
Skylanders Trap Team Super Value Bundle
Amazon.com has posted listing for a Super Value Bundle. However, I must question this claim to Super Value.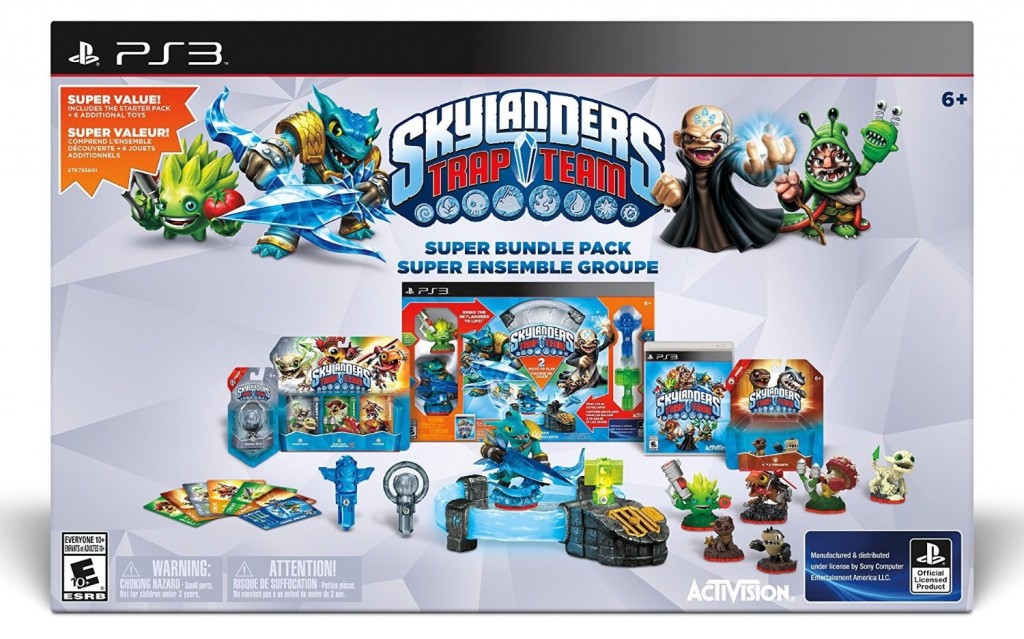 This bundle includes:
It seems like a fine selection of items, although I'm a little surprised there's not a second Trap Master in this bundle. But before we get too far, let's take a look at the cost. If we were to buy these items individually:
Starter Pack – $74.99
Triple Pack – $24.99
Mini 2-Pack – 13.99
Trap – $5.99
Total: $119.96
Amazon's Current Asking Price (as of 10/20): $119.99
Where's the Value?
Huh?
Am I missing something?
While I'm sure this package makes for an easy-to-wrap gift, I'm not seeing the value here. I see absolutely no reason to pick up this bundle at this price point.
Keep an Eye on It – A Theory
Because the price is suspiciously similar to purchasing these items individually, I'm wondering if Amazon wasn't sure of the final price and just made it up to get the pre-order listing out there. At this point I can only hope that the final price will offer a little savings even if it's just $5-10.
If not, and $119.99 is the list price on these bundles, I would watch out for sales.
I don't imagine many will sell at that price and sooner or later there will be sales, at which point these could be a great value.
Final Details
Amazon has the Skylanders Trap Team Super Value Bundles available for all six major consoles:
These bundles will be released on October 25, 2014.
While they have been spotted first on Amazon, they do not state that they are exclusive to Amazon. However, they have not been sighted elsewhere yet.
Do you know someone who might be interested in a bundle like this?