Just yesterday I was telling you that Wave 4 may be coming sooner than we think.
Well, here's an image to further that curiosity. (It also confirms an Astroblast Single Pack.)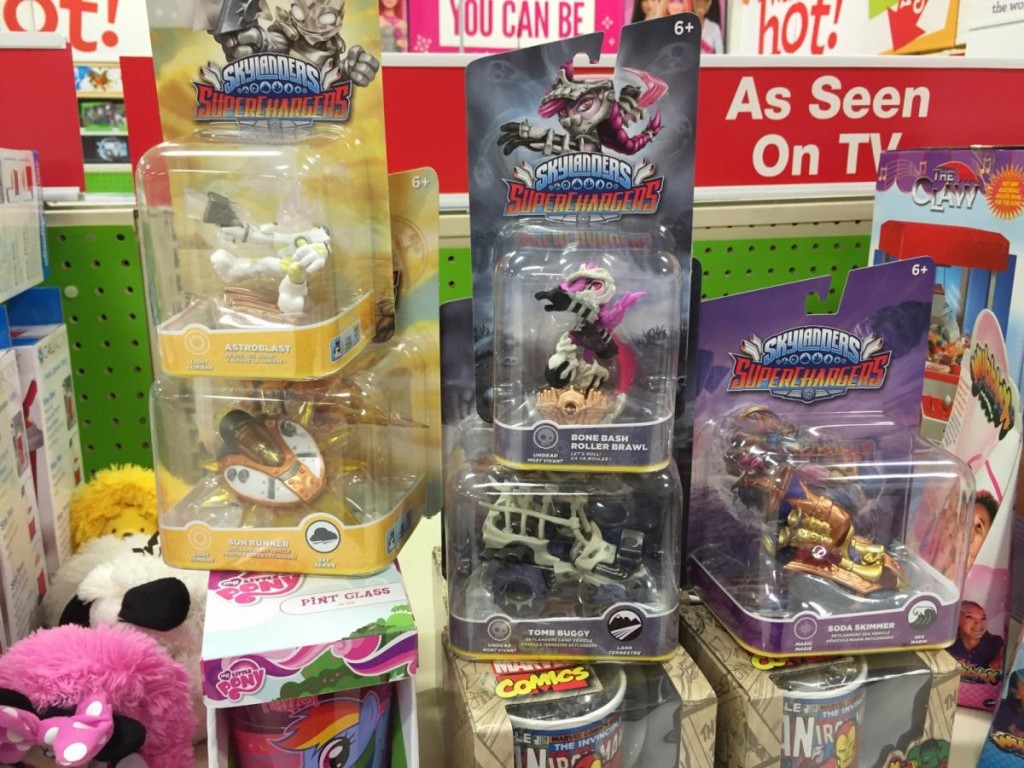 This picture, along with the following note were posted by user prim4444 in the CAG Forums.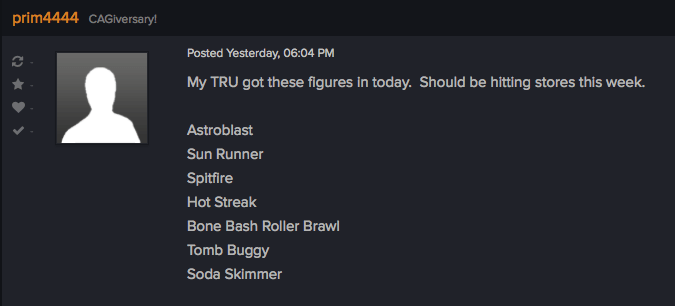 So all we know right now is that Wave 4 figures have one Toys R Us location.
We don't know if they are register locked. We don't know where this store is located.
UPDATE: According to a further conversation with prim4444 they are not register locked (although he didn't actually buy them yet because they're not on sale). I also found out this was in California (which is a very typical place for a Skylanders release to start).
I wouldn't expect your local TRU store to have them yet.
I wouldn't rush out to the store just yet. I'm trying to get some more answers and I'll report back if I get some.
UPDATE #2: It seems I was wrong and these are starting to hit shelves faster than anticipated. I have now gotten reports from the West Coast, East Coast, and a few places in between. Still only at Toys R Us.
Good luck and happy hunting!