Just about 2 weeks ago, Enigma (the first Wave 5 figure) was released at Toys R Us. Right about the same time, GameStop put Enigma up for sale on their website. Over the next two weeks he could be found at most GameStop stores.
Wave 5 Core Skylanders
Now that all the Trap Masters have been released we are all eagerly awaiting the release of final two Core Skylanders from Trap Team.
Fling Kong and Flip Wreck will be coming soon. In fact, they should be coming this week.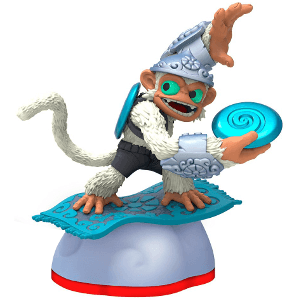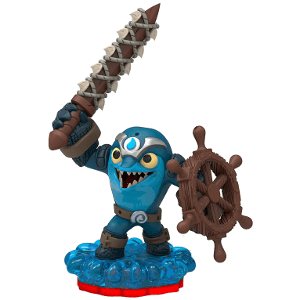 Amazon
This week Amazon put up a release date of May 15th for all three Wave 5 figures.
This seems to indicate that Toys R Us probably had their usual two week exclusive on Enigma. (I actually wonder if GameStop was supposed to wait on this as well.)
Toys R Us
Additionally, I have confirmation that Fling Kong and Flip Wreck are street dated in the Toys R Us system for May 15th.
Additional Information
Each case of Wave 5 Core Skylanders will contain:
4 Fling Kong
4 Flip Wreck
1 Echo
1 Bat Spin
1 High Five
1 Rocky Roll
So it looks like Fling Kong and Flip Wreck should be in decent supply (unless your store only gets one case). Echo, on the other hand, will still be hard to find.
What to do?
If you're interested in picking up Fling Kong and Flip Wreck (or if you haven't gotten your hands on Enigma yet), stay tuned to the SCL Facebook page.
I'll be sure to let you know of any further developments throughout the week.
The Facebook page is also the first place I will post when these figures go live on Amazon.
I would also recommend contacting your local Toys R Us store sometime this week to check if they actually got their Wave 5 stock in and you can save yourself a trip to the store if it's been delayed en route.
Happy Hunting!