Today, Instagram user lob_star_poke_fan took some interesting shots of a Skylanders SuperChargers poster found at GameStop.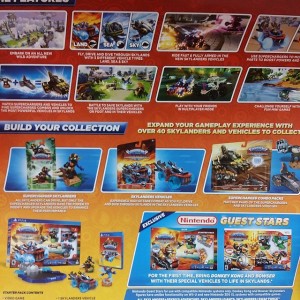 This poster not only gives us a better look at the different packaging options that will be available, but it gives us some new information (and new hope).
First, the idea of combo packs had already been implied, but this picture seems to confirm it. We will see packs containing a SuperCharger along with their Signature Vehicle.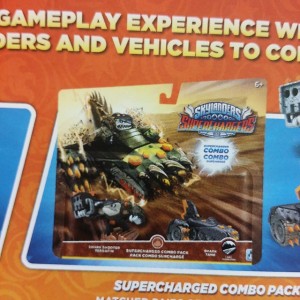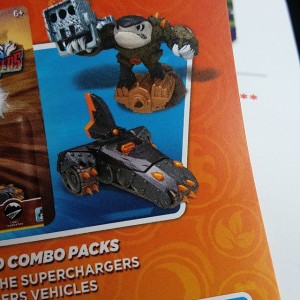 Not only does this show us new packaging, but this particular shot give us our first look at Shark Shooter Terrafin's Signature Vehicle, the Shark Tank.
Next up we'll take a look at the Single Pack SuperCharger packaging.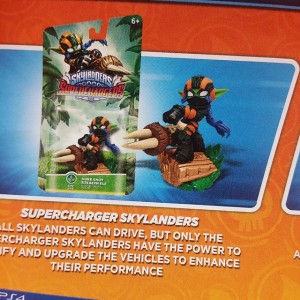 Nothing too much to see here until you take into account that they're showing off Super Shot Stealth Elf.
This is a figure that will be available in every single Starter Pack! The only way you wouldn't end up with this figure is if you purchased the Digital Version of the game.
With that in mind, let's take a quick look at the Single Pack Vehicle…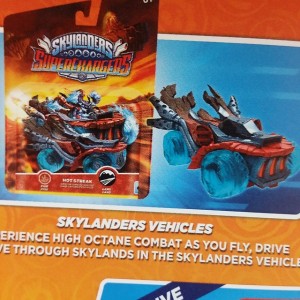 Now we've seen this packaging before when we saw the E3 Edition Hot Streak. However, it is interesting that we are now seeing the regular Hot Streak in a Single Pack.
This is very good news for all the Nintendo fans out there.
As you probably know by now, the Nintendo Starter Packs all come with exclusive figures and figures. The standard Starter Pack, including Spitfire and Hot Streak, are not available for any Nintendo system.
Thanks to the images on this poster though, it appears that they will be available to purchase individually.