We already knew that chase variants tend to come in threes, so I guess this shouldn't be much of a surprise. Another SWAP Force variant has been found and, once again, it's green.
Meet Green Chop Chop: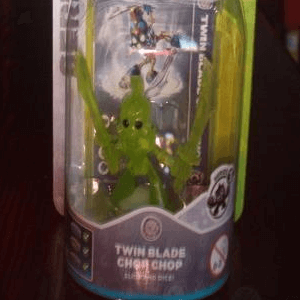 According to the original post, this item was purchased from Amazon.co.uk.
With this information it seems that both green variants thus far have only been spotted in the UK. I'm really hoping these start to show up in the States soon or they could be even harder to get your hands on.
Personally, I am a fan of these green variants (it may help that green is my favorite color). What do you think?
Have you seen any SWAP Force variants?
UPDATE: The Green variants have now been found in the US as well as Europe. They are not a store exclusive. Happy Hunting!