That's right. If you were lucky enough to win a Halloween Fright Rider, keep checking your mailbox. Many of these special Fright Riders have been shipped and a number of folks have already received theirs.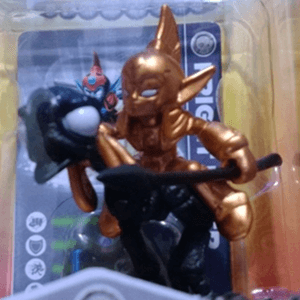 Although the original art we saw depicted a bright orange rider, it turns out that the figure is more of a gold color. For this reason I have chosen to stick with Halloween Fright Rider as opposed to Pumpkin Fright Rider as many people were trying to use after Pumpkin Eye Brawl.
In any case, if you won one of these, congratulations you're prize should be arriving soon. If not, I'm sure these will be popping up on eBay and Amazon very soon.
Happy Hunting!