So we have some late-breaking news. Seriously. It's late here.
Anyway, thanks to faithful SCL reader Josh Y., we've just found out about the latest Skylanders SWAP Force variant.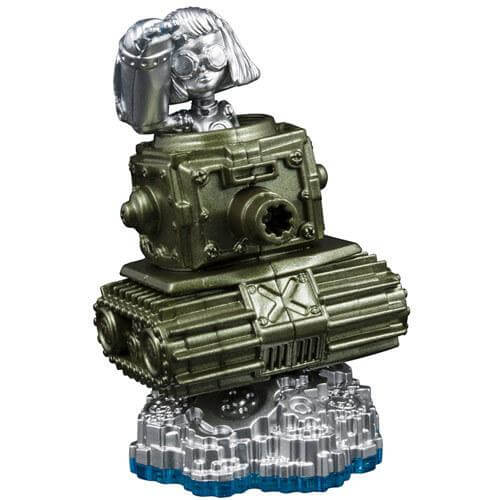 As you can see it's a variant of the Series 2 Heavy Duty Sprocket. You've seen the picture, now what do you think we should name her? Silver Sprocket? It's got a nice ring to it, but it's not completely silver. Army Sprocket? It's a bit more descriptive, but it's not quite as smooth. What do you think?
Not convinced this is a real variant?
Well, you can pre-order the figure here. And you can view the first eBay listing here.
As you can see from the eBay listing, this is a Best Buy Exclusive figure. Unfortunately, this will not be an in-game variant, but I still think it looks pretty good. This Sprocket variant will be available this coming Sunday, January 12, 2014.
UPDATE: I was able to pick up my pre-order on January 10, 2014. I saw the rest of the case in the normal Skylanders display. You may want to check you local Best Buy soon.
Don't forget to leave me your name suggestion or vote in the comments below…