I really wasn't expecting any Skylanders news to come out of the Nintendo Switch event tonight, but I was wrong.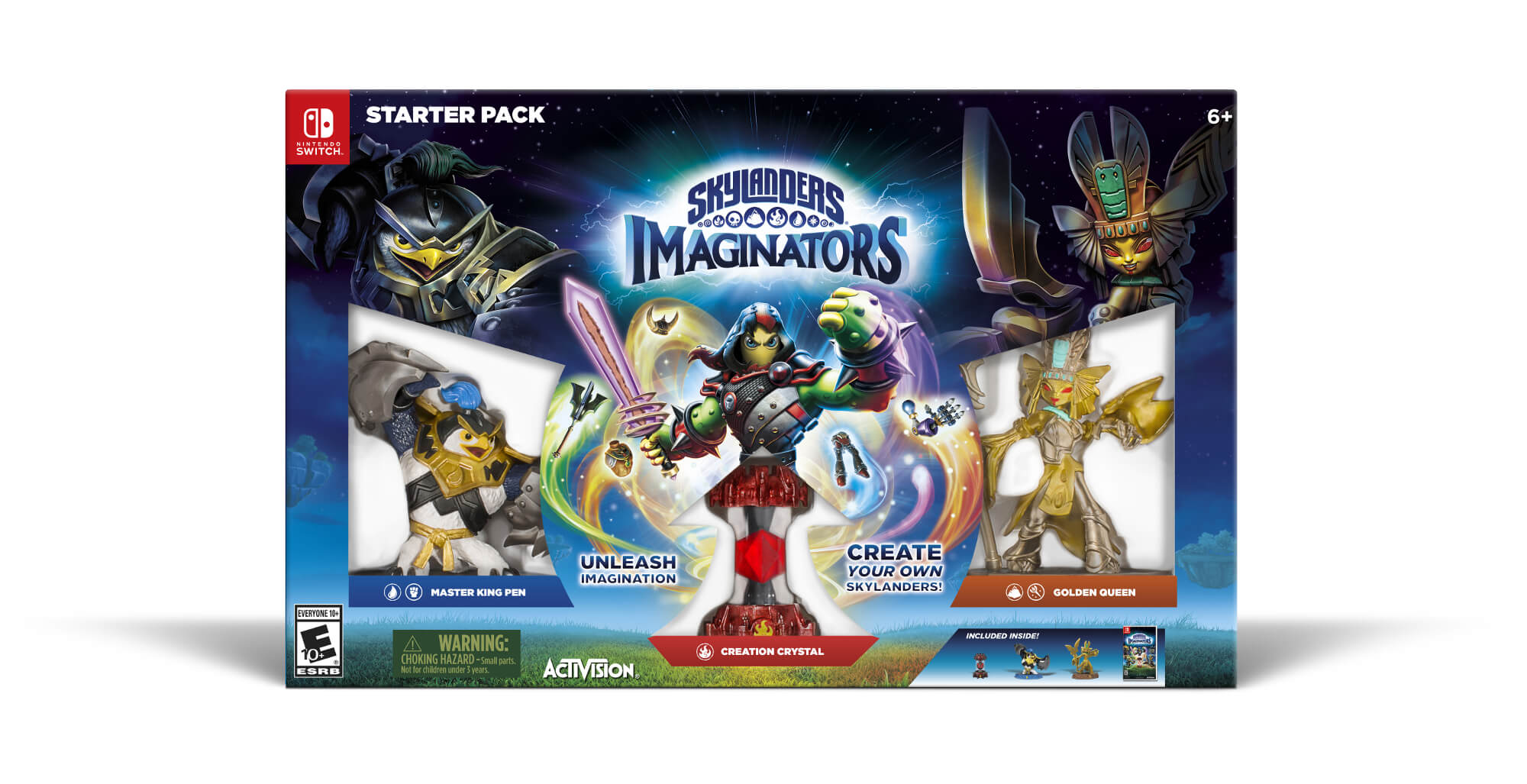 Skylanders Imaginators on Nintendo Switch
We caught a brief glimpse of Skylanders Imaginators in the final montage, but shortly after the presentation Activision confirmed that the game is set to release as a launch title on March 3rd. It will retail for $59.99.
UPDATE: Pre-orders now available. (20% off for Prime members)
No Portal, No Problem
Coming exclusively to the Nintendo Switch version of Skylanders Imaginators you will be able to create a digital library of characters so you can continue to play on the go.
No Portal of Power? No problem with Nintendo Switch. Skylanders Imaginators for Nintendo Switch provides gamers unique ways to play, including the introduction of a vast digital library that allows players to easily load and store 300+ toys from the Skylanders franchise* directly to the new home gaming system. The arrival of the digital library empowers players to take their Skylanders Imaginators adventure on-the-go whenever and however they want.



*(Excludes Traps and vehicles, which are not playable in the Nintendo Switch version of the game.)
If you thought that was all though, they somehow managed to keep one more huge secret.
Brand New Adventure Pack
In addition to launching on the new console, we will also be getting a new Adventure Pack to keep us busy.
The Cursed Tiki Temple Pack, releasing on March 12th, will include:
Wild Storm (doubles as the Level Piece just like Crash Bandicoot)
Life Creation Crystal
Mystery Chest
It will retail for $29.99.
The pack comes with Sensei character Wild Storm who will unleash a new level to players; a life Creation Crystal; and an Imaginite Mystery Chest all for the suggested retail price of $29.99 on March 12 at participating retailers nationwide.
Additionally, when you unlock this level you will gain access to more than 100 new parts for your Imaginators!
The Cursed Tiki Temple level pack takes kids on an all-new adventure as they unlock more than 100 new offerings for their Skylanders Imaginators – a first in franchise history!
This is extremely exciting, positive news for fans of Skylanders Imaginators. Let's keep this train rolling!