If you want Crash Bandicoot, now is the time.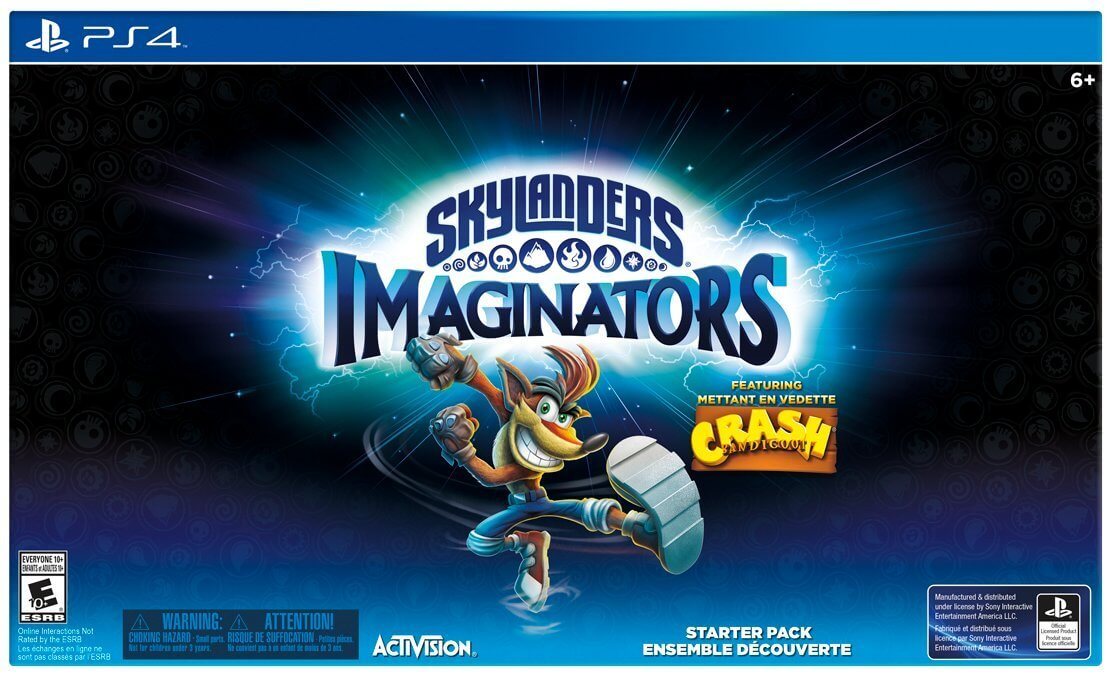 Where to Buy
Last week GameStop was the first to get pre-orders for the Skylanders Imaginators Crash Edition up on their website.
This Starter Pack is only available for the:
This week though pre-orders have also gone up on Amazon.
This is the listing I have been waiting for. With my Prime Membership I can lock in a 20% discount on the Crash Bandicoot Starter Pack.
Once again this pack is only available for the:
However, keep in mind that Crash is playable on all consoles.
So if you want to get Crash at launch, you can purchase the PS3 or PS4 Starter Pack and then just pick up the game disc of your console separately (on eBay or the like).
Other Editions
Standard Edition
This year the Standard Edition Starter Pack is available for five majors consoles. These include:
The standard pack is also available from Amazon and Prime members are eligible for a 20% discount.
Dark Edition
Once again there is also a Dark Edition Starter Pack which appears to only be available from GameStop (in the US).
While it should be available for all five consoles, the PS3 version is missing from GameStop listings. I will update this listing if/when that changes.