In early December a picture of Red Camo (seen below) started making its way around the internet. It wasn't as widely circulated at some Skylanders rumors, but now we have some more confirmation.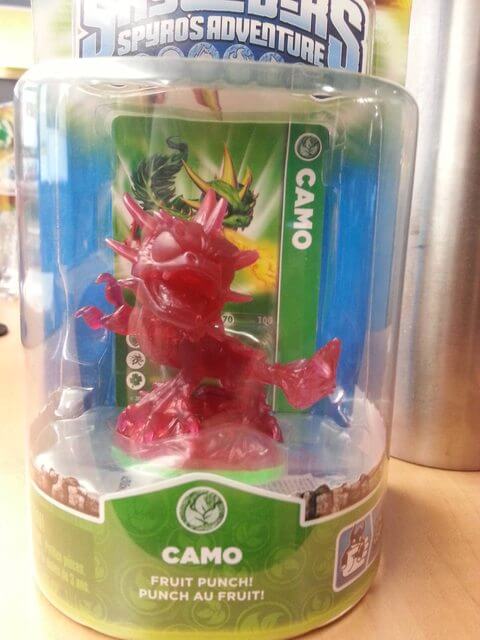 This Red Camo has now been sighted in a Nickelodeon video from the Netherlands.
Click the link. Click on Test in the upper right-hand corner then watch the video that appears. (I had some trouble accessing this website earlier in the day, but it seems to be working now.)
About a third of the way into the video you can get a very clear shot of Red Camo on the Portal. This is another retro variant (note the green base) that is being released after Spyro's Adventure. I think it's safe to say that this is a variant to be on the lookout for.
Were You Watching?
How closely were you watching the video? Did you see another interesting figure?
That's right this video also gives us further confirmation of Crystal Whirlwind that we showed you a few weeks before Red Camo.
I have a feeling both of these variants are going to be hard to find, but you can rest assured that they are both very real.