This past week I found out I was nominated as a Community Leader in the 1st Annual Toys For Games Awards.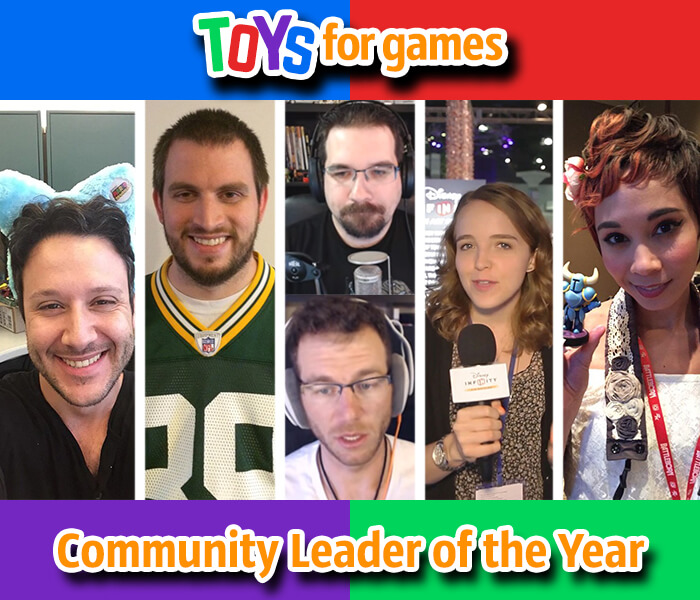 At first I didn't think much of it because I knew there was some stiff competition. I didn't think I had much of a chance to win. But the more I thought about it and the more I looked at the numbers, I realized I wasn't that far behind.
I decided I at least wanted to make this race interesting. So last night I started my "campaign".
At that time I was in last place with a measly 58 Votes to my name.
As of this writing I am now in 3rd Place with 297 Votes!
Right now Jason (the current leader) only has 422 Votes. With your help I truly believe we can get to the number one slot.
So, if you have 30 seconds, here's what I need you to do:
[box]
Scroll down about halfway to "Community Leader of the Year"
Vote for "Matt Sonnenberg, Skylanders Character List"
[/box]
You're more than welcome to vote in the other categories as well, but it's not necessary.
Will you help me?