There are just a few figures left before many of you will be able to call your SWAP Force collection complete.
One big release came last week when Doom Stone finally made a nation-wide appearance at Toys R Us. Another is coming this weekend as Kickoff Countdown is scheduled to release on May 18th (also at Toys R Us).
But now the moment you've all been waiting for. We found out about this figure back in October (even before the release of SWAP Force). You've seen him strutting around the Lost Islands. And you've been asking about him every week.
Here's a look at Jade Fire Kraken!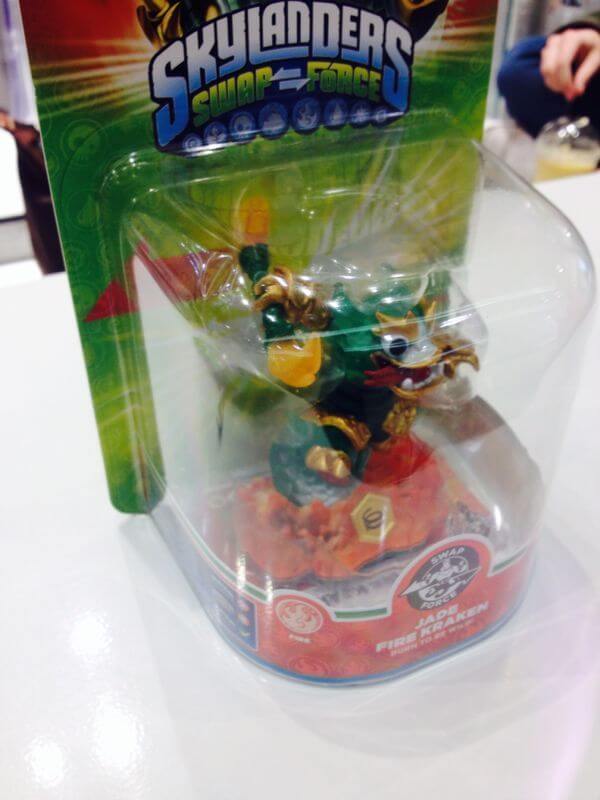 This image of Jade Fire Kraken was found on eBay.de (Germany). Although we only have one picture, it looks legitimate.
No word yet on how this figure was acquired, but as soon as I know more, so will you.
Enjoy!