I know that many of you are extremely frustrated with this topic and I sincerely wish that I was able to help you more directly. However, since I can't help you directly, I will share what I know and maybe it will aid you in your search.
The good news here is that the reports of average readers like yourself finding a Kaos Trap in stores at retail price have gone up significantly in the past two weeks. I can only hope that this trend will continue.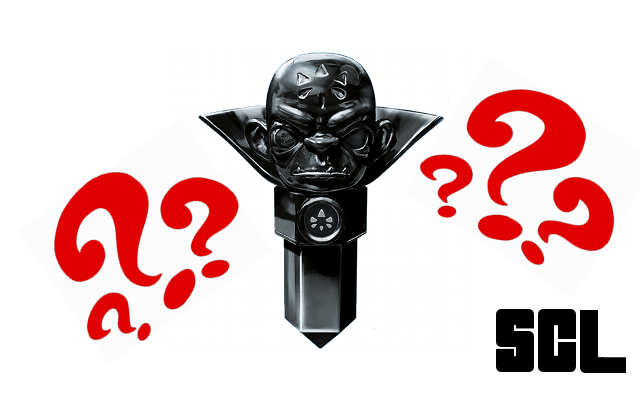 Where should I look for the Kaos Trap?
At this point Kaos Traps have been found at all major retailers in the US. This includes:
Target
Toys R Us
Best Buy
Walmart
GameStop
While all stores are fair game, the most frequent sightings have been at Target, but most recently there has been an upward trend in Best Buy sightings.
Are there any tips or tricks for finding a Kaos Trap?
Yes and no.
A lot of it just depends on where you live and the employees that work in your local stores. There's not a lot we can do about that.
That being said, here's some general advice I can offer:
1) Shop early and often. Many stores restock their shelves overnight or early in the morning. If you can get to the store shortly after they open, you should find the best selection. While it might not be practical, it may also help if you stop by on a regular basis whether this be every day or twice a week. The more often you're there, the better your chance of spotting a new shipment.
2) Be friendly and make friends. As a former retail employee, let me tell you there's not much worse than a grouchy, demanding customer. If you're polite, smiling, and patient, employees will typically be much more willing to help you find what you're looking for. Also, as a frequent patron, get to know some of the staff, in particular, a manager if possible. Believe it or not, some employees really do want to help people. Think about it, wouldn't you go out of your way to help someone you know on a more personal level?
Amazon is still an option
As most of you know by now, Amazon is a great place to shop if you can catch items while they are in stock. (This is why I try to get you In Stock Alerts as fast as possible on the SCL Facebook page and Twitter account.)
Well, a few times in the past week, the Kaos Trap has been in stock on Amazon. However, since their are only a few Kaos Traps per case and due to the way Amazon checks in their new products, these do not stay in stock for long.
I have personally seen the Kaos Trap in stock this past week on Amazon, but they sell out in minutes, if not seconds of being listed.
So we know that Amazon is getting more in stock. The only question is, will they ever get enough stock to keep up with the demand…
GameStop to the Rescue?
While I know that many of you did not have a pleasant experience with the latest Skylanders Day that GameStop held, you might not be able to stay mad for too long.
A member of the Skylanders sub-Reddit actually works at the GameStop warehouse. Late last week he posted a large amount of Kaos Traps had made it to the GameStop warehouse, but they probably wouldn't ship until next week.
Today he posted again:
Gamestop had 6000 Kaos traps this morning before we started working, with ~1500 prepped to be shipped. As of posting we've shipped 484 to stores, though I don't know what quantity went to each store, or any specific stores to check, as the shipping to stores is a different part of the warehouse. Basically on the mark with my original guess that you can probably start finding them tomorrow or Wednesday.
I would definitely keep an eye on your local GameStop locations this week as well as the GameStop website
. I should also note that GameStop has corrected their website and it is now called the Kaos Trap (instead of Chaos Trap as it was listed before).
Have You Found a Kaos Trap Recently?
If you've been able to find a Kaos Trap recently, let us know about it in the comments below.
Good Luck!