I highly suspected that we would see some variant Creation Crystals. I still think we'll see more, but I suppose the Legendary line is a good place to start.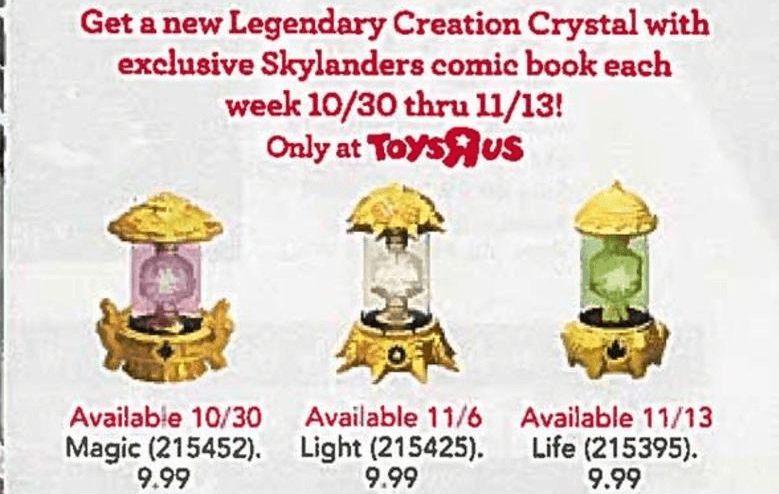 As you would expect, these Creation Crystals will be exclusive to Toys R Us (here in the US). You'll have to keep an eye out at other retailers in other countries.
These crystals will be paired with a set of Skylanders comic books. This is very similar to what we saw during Skylanders Trap Team with the Legendary Traps.
Also as we've seen in the past, these are scheduled to release one per week:
October 30th – Magic (215452)
November 6th – Light (215425)
November 13th – Life (215395)
So keep these dates in mind, but I will try to send out reminders as the dates get closer.
—
Source: bfads.net