This may be the beginning of the end.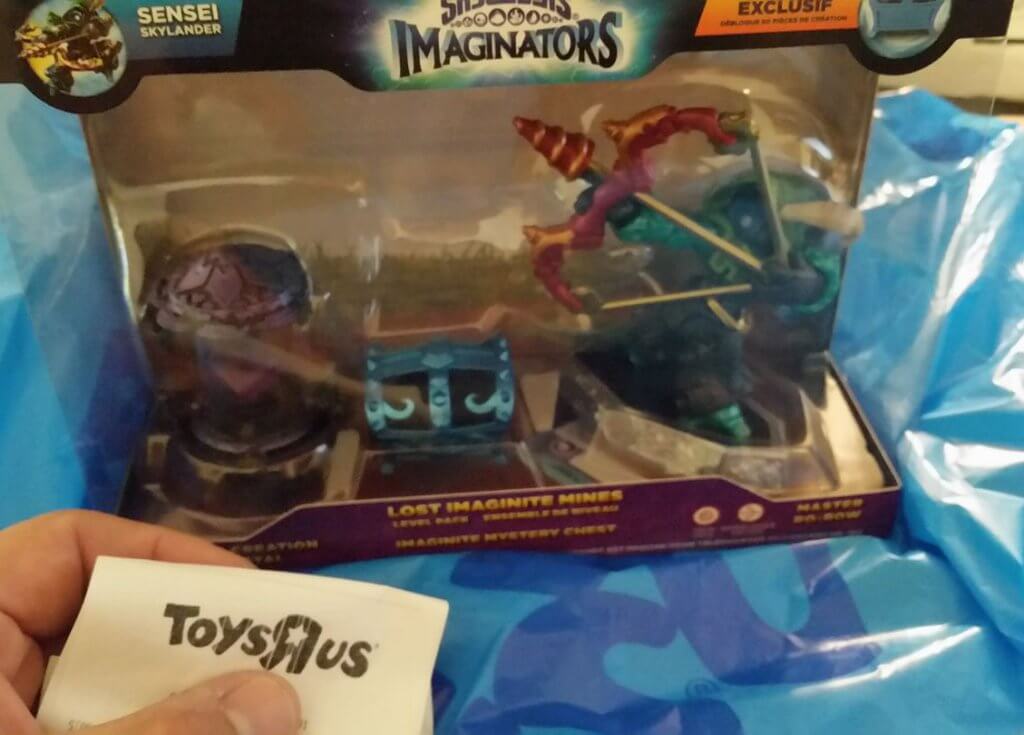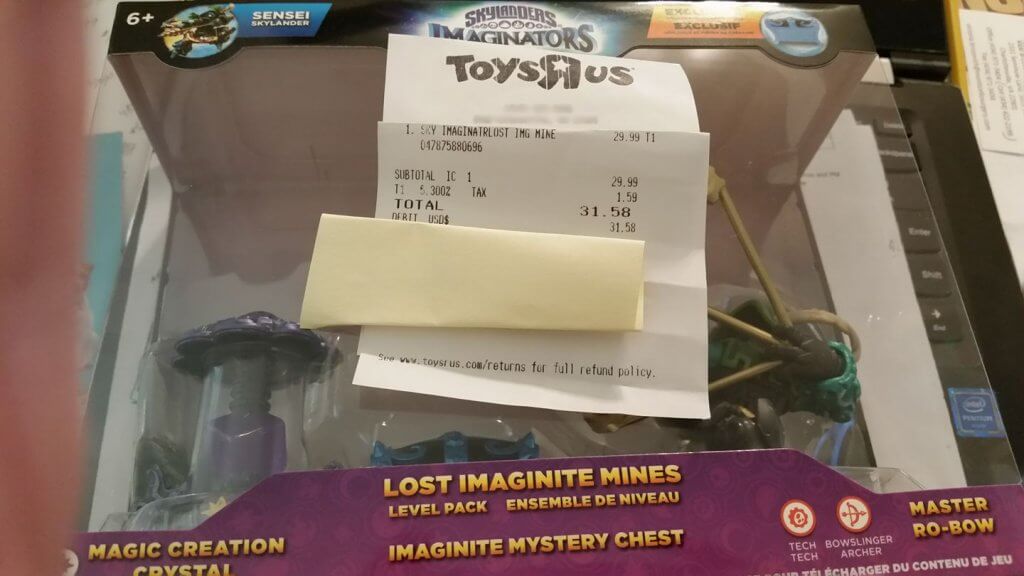 Thursday evening, Jim Moore posted to a Skylanders Facebook group that he had found Ro-Bow at a Toys R Us in Virginia.
Naturally, there were a lot of questions, but all would be answered in time.
As you can see from the pictures above, Jim does in fact have Ro-Bow in hand. He has also reported that the store only got four Lost Imaginite Mines Adventure Packs.
Pack Info:
UPC – 047875880696
"R"Web# – 279146 (reported US number, see comments below)
"R"Web# – 177202 (per the UK listing)
So it looks like Ro-Bow is on his way to the United States in the typical Skylanders trickle fashion. Follow us on Twitter and we'll be sure to track any further sightings that are reported.
.
.
.
Now who was it that said the Q4 Adventure Pack might be the Lost Imaginite Mines…?