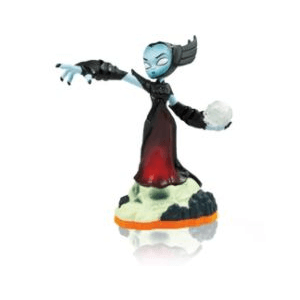 Have you been waiting and waiting to get your hands on the last of the Skylanders Giants figures? Well, if you've been waiting for LightCore Hex I have some good news for you today.
You can guarantee yourself a free LightCore Hex figure simply by pre-ordering your copy of Skylanders SWAP Force. Unfortunately, you will still have to wait until October to get the figure, but you can rest assured that you will have LightCore Hex in your hands eventually.
It appears that you can pre-order the game (with the same LightCore Hex deal) from a number of outlets including Walmart, Toys R Us, and Amazon. However, the promotional codes for the bonus deal are limited.
Let's not kid yourself though, you were going to buy SWAP Force anyway. So what better time to claim your copy and get a great character to go along with it.