Up until now the Dark Creation Crystal Single Packs have been found almost exclusively at Target and Walmart.
Well, tonight I have good news. That is beginning to change.
Best Buy
As of this writing, Dark Creation Crystal Single Packs are in stock (and even on sale) at Best Buy.
You may not be able to find them in store right now, but you can definitely order them online.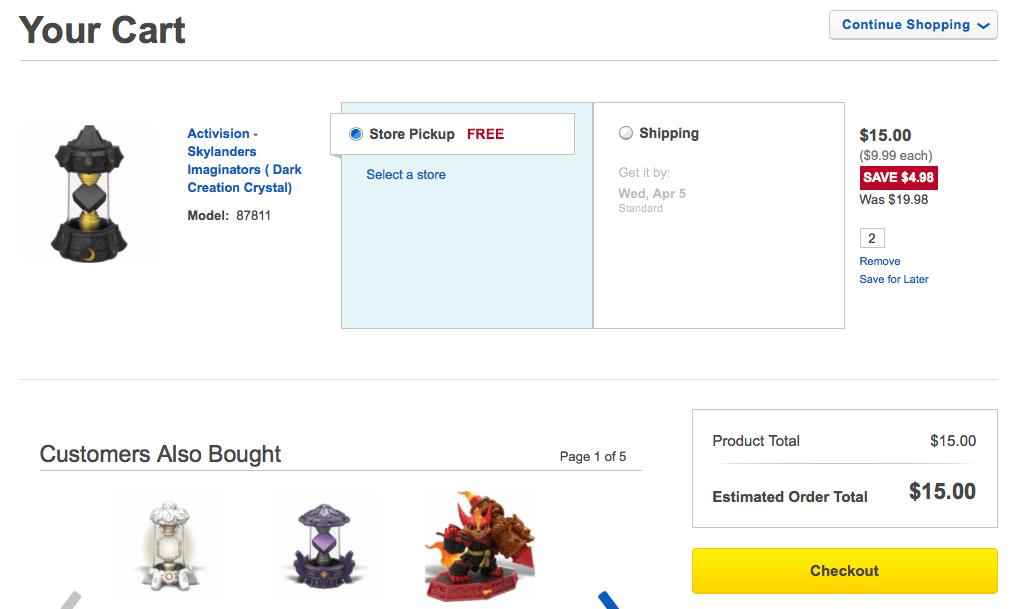 The downside of ordering online is that you cannot guarantee which mold you're going to get, but at least you can get a Dark Creation Crystal which I know has been a problem for many of you.
Creation Crystals are on sale this week at Best Buy (2 for $15) so that's a nice little bonus as well.
Other Retailers
I can't say for sure, but I have to imagine that as we approach the April 7th release of the Cursed Tiki Temple Level Pack we will see an increase in Dark Creation Crystals as well.
I know they are scheduled to arrived at GameStop with the new Level Pack so I would expect the same at TRU and other major retailers.
Happy Hunting!