A brief disclaimer: While I wouldn't consider these listings official sources, we have seen a number of these foreign listings be quite accurate in the recent past.
A Third Easter Variant?
While there's been some speculation that the Valentine's Day variant, Heartbreaker Buckshot, has been cancelled, it seems that another variant may be taking its place.
A listing from gamespeople.it seems to indicate a third (previously unknown) Easter variant for Skylanders Imaginators.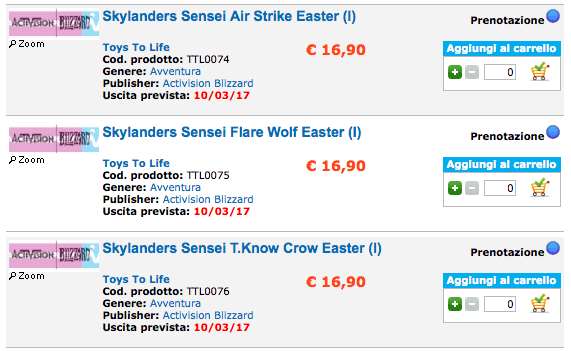 In recent years we have seen three Easter-themed figures/accessories per game. So it is definitely not out of the question to add a third.
However, it is a bit odd to add in Tae Kwon Crow as he already has a variant this year (Mystical Tae Kwon Crow) and there are still a few characters without a variant. With this Easter variant, Tae Kwon Crow would be the first character with two variants in Skylanders Imaginators.
Wave 5 Packs and Release Date?
We're not just stopping with a new variant though. It appears we may also have some news about Wave 5.
We are currently expecting Wave 4 in mid-March and now according to e-leclerc.com Wave 5 may be coming as soon as late-April.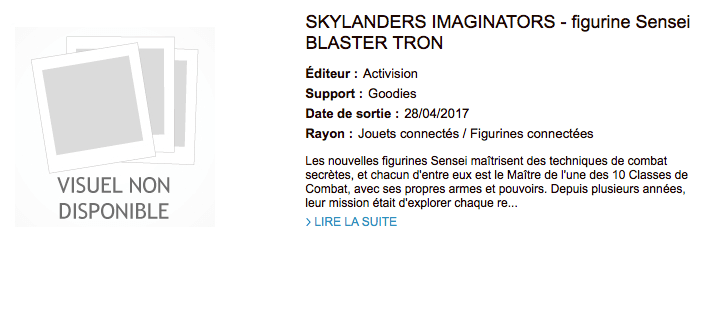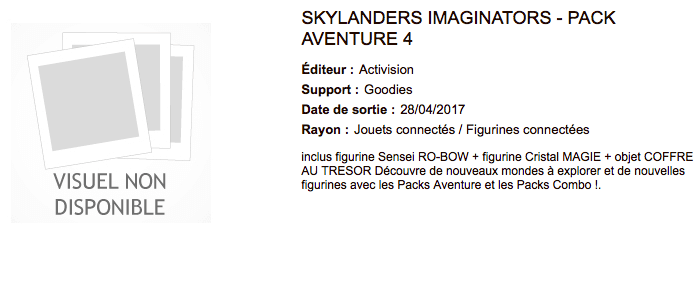 As seen in the images above, Wave 5 would include new figures such as:
But we may be getting one more surprise.
Wave 5 Adventure Pack
In Wave 4 we were surprised to get an additional Adventure Pack featuring Wild Storm. Now it appears we may be getting another surprise Adventure Pack featuring Ro-Bow.
We don't have an official name for this pack yet, but it seems that it will include a Magic Creation Crystal and an Imaginite Mystery Chest (similar to the Cursed Tiki Temple Adventure Pack).
This listing is the only information we currently have on this pack, but if we're able to discover any more, I'll be sure to let you know.