As usual during this time of year, the foreign sites provide most of our leaks.
In this case it's the French site Cultura.com. Although they don't have pictures up, they do have listings up for the majority of Skyanders Imaginators figures and packs.
While many of these were already known, we did learn few new things today.
New Character Names
It looks like we'll be able to add two more names to the list of Sensei: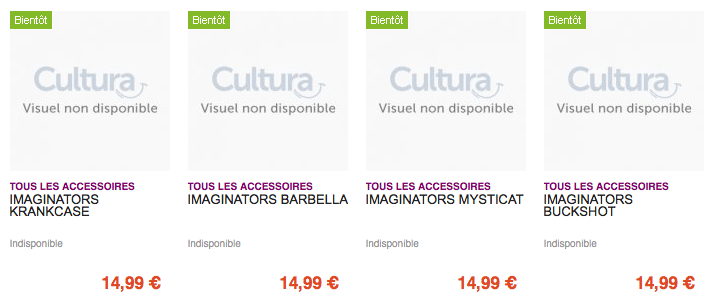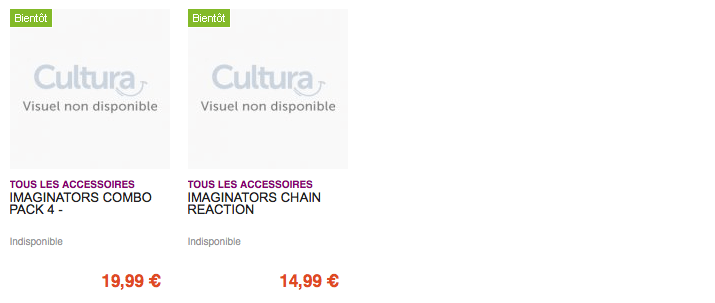 Additionally, there was a listing for Bad Juju. I know this one has been speculated on from some blurry images we've seen, but it's looking a lot more certain now.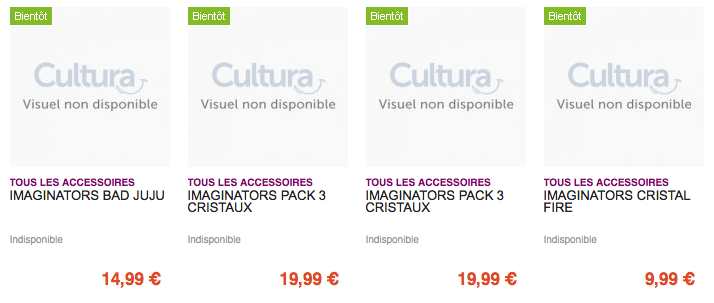 New Packs
Adventure Packs
We already knew about two Adventure Packs. The first was the Thumpin' Wumpa Islands Adventure Pack featuring Crash and Cortex. The second is the Gryphon Park Observartory with Air Strike and an Earth Creation Crystal.
Now it appears we will have a third Adventure Pack featuring Boom Bloom. It is also worth noting that it looks like all Adventure Packs will be priced at $29.99 this year.

Combo Packs
At Gamescom we learned that Combo Packs were going to be making an appearance again this year.
Each Combo Pack will include one Sensei and a Creation Crystal of their element.
We knew about two Combo Packs, but today we learned about two more: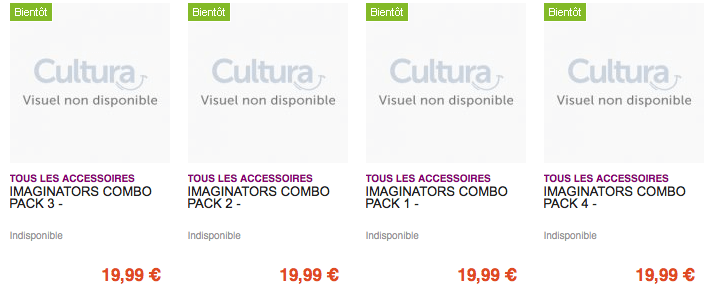 The four Combo Packs include:
Other Multi Packs
In this mess we were also able to locate an 8 Pack of Creation Crystals. That price of $49.99 looks good too.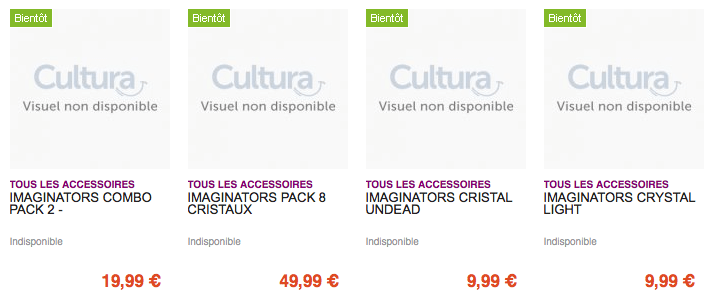 Variants?
Today's leak may have even given us some insight into the first Skylanders Imaginators holiday variant.

I can definitely see Chompy Mage dressing up as Santa.
Potential Pack Prices
I've already mentioned a few prices above, but here's a quick recap and a few new notes.
Prices that have been officially announced
Prices being assumed from most recent leak
Adventure Pack – $29.99
Combo Pack – $19.99
Creation Crystal Triple Pack – $19.99
Creation Crystal 8-Pack – $49.99