This is just a brief look at the new characters that we've been able to get a closer look at during Gamescom 2016.
Kaos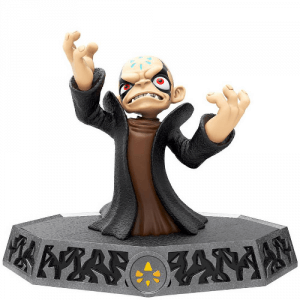 Kaos Backstory
With Kaos having discovered the power of Mind Magic to create Doomlanders, one of his first creations was none other than a clone of himself! Figuring that no one in universe, including the Skylanders, could ever stand up to more than one Kaos, he unleashed his clone in his quest to take over Skylands. But to Kaos' surprise, the clone – also being Kaos – wanted victory for himself! As a result, he decided to fight against his creator, in turn helping the Skylanders in their endeavor to defeat the real Kaos!
Dr. Neo Cortex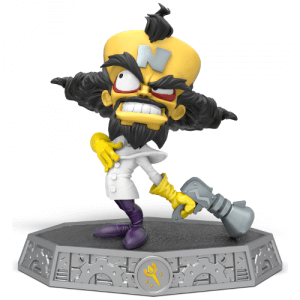 Dr. Neo Cortex Backstory
A wormhole has opened in Skylands and the great Aku Aku appears! He comes to announce the once in two decades Synchronization Celebration! It is the time when all the worlds align perfectly and they are having a huge party in the Wumpa Islands and want to invite the Skylanders. But Dr. Neo Cortex has created a sinister machine to harness this incredible energy for his own evil purposes, only to watch it go completely haywire. Now Dr. Neo Cortex must partner with Crash Bandicoot to stop the machine before Wumpa Islands are completely shaken apart!
Dr. Krankcase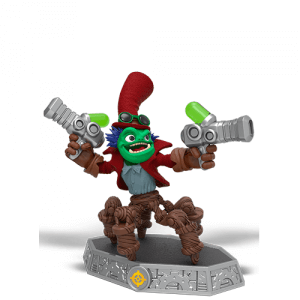 Dr. Krankcase Backstory
No one is really quite sure what exactly Dr. Krankcase is a doctor of. But his technical engineering achievements are legendary. The secret to his success lies in his modified concoction of glowing green goo, which causes wooden objects to come to life and turn evil. His unique skill set makes him a valuable asset to the Doom Raiders, who have plenty of nefarious uses for evil wooden creatures. It is also commonly known that Dr. Krankcase served as an evil inspiration to Kaos once upon a time, who had figured out how to make his own wooden creatures, the Wilikin, come to life after reading about the doctor's exploits in the Minion Monthly Catalog. Kaos also respected Dr. K's interest in world domination, doom, and his well-documented love of pickles. After being captured by the Trap Masters, Eon gave these Krankcase a choice – either go back to a newly reformed Cloudcracker Prison or become a Skylander Sensei, teaching a new generation of Imaginators his formidable battle skills as well as how to stay clear of a life of crime. The doctor accepted this deal but first had to prove themselves by helping to re-arrange all the books in the Academy's library, a task which took almost two years, testing every ounce of will he had. And his knowledge of the alphabet. Now he uses that newfound knowledge to train Imaginators on the A, B, Cs of shooting, as the master of the Quickshot Class.
Hood Sickle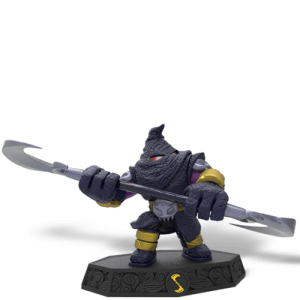 Hood Sickle Backstory
At first glance, it's easy to be frightened by Hoodsickle. Some say it's his imposing stature that freaks them out. Others are unnerved by his menacing hood. But most just try to stay away from his long, sharp scythe – and it didn't help that he had a bad habit of disappearing and then suddenly popping up behind unsuspecting people. In fact, the Trap Masters that locked him away in Cloudcracker Prison hoped they would never have to see him again. But Master Eon thought there might be a chance for Hoodsickle to change his ways. Everyone said Eon was crazy, but after spending time with the mysterious creep, Eon learned that Hoodsickle was actually not a bad guy – just really super spooky. Hoodsickle took his job of terrifying others very seriously, and Eon believed that perhaps he could bring a similar dedication to teaching others as a Sensei. Plus, he figured that Skylanders in training would certainly pay attention in his classes. This has all proven true, and Hoodsickle now teaches Sentinel Imaginators, who definitely hang on his every word. Or else.
Starcast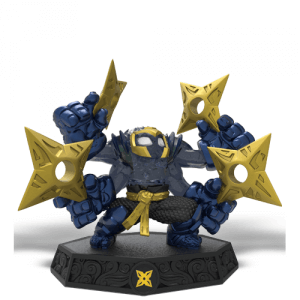 Starcast Backstory
No one knows where Starcast came from, including Starcast himself! He was first seen falling out of the sky and landing directly on top of Master Eon, after he had made a wish for a Ninja Master to train the new generation of Skylanders. While it appeared that Eon's wish had come true, it was later revealed that Pop Fizz had simultaneously made a wish to get out of anger management lessons with the old Portal Master. Therefore, it was impossible to determine if Starcast was the result of one wish or the other. But after a brief martial arts display, it was clear to all that the mysterious Starcast was a very skilled ninja warrior. And seeing as how Master Eon had to walk around in crutches for the next few weeks, it was also clear that anger management class would have to be postponed – so it was a win-win!
---
And here's a few more images to look over even if we don't have a lot of information on them right now…
Mysticat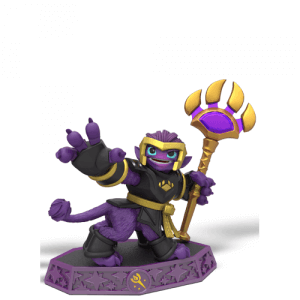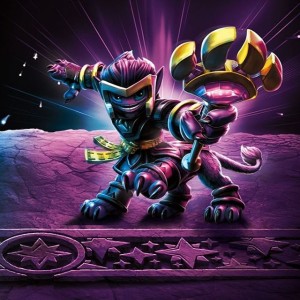 Aurora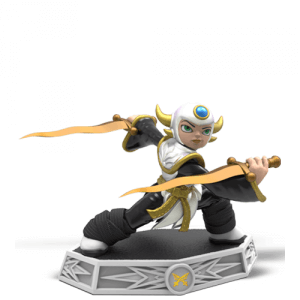 Barbella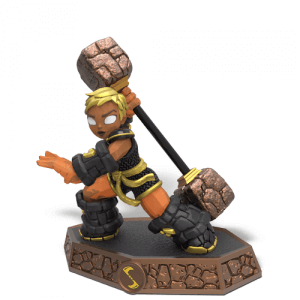 Tae Kwon Crow