So much of this has already been rumored, but it's time to get some confirmations. We were promised 2 Battle Packs and 2 Adventure Packs with Skylanders SWAP Force and today we have details on the first of each.
First up, the Tower of Time Adventure Pack.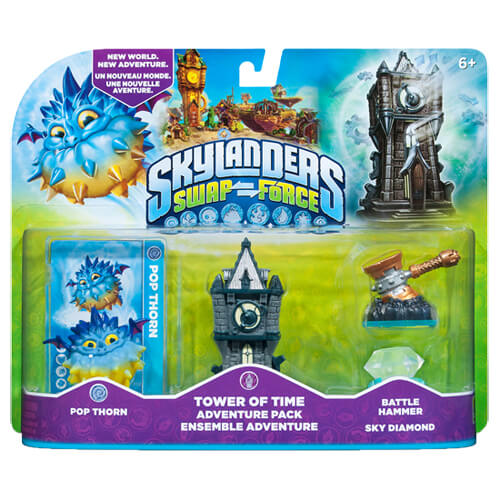 This pack is now available for Pre-Order through Amazon. If their date is right, it should be available on Day 1 with SWAP Force.
This pack confirms Pop Thorn (not Gasteroid) as a new Air element Skylander. We also have the Battle Hammer and Sky Diamond magic items.
Secondly, we have the Fiery Forge Battle Pack.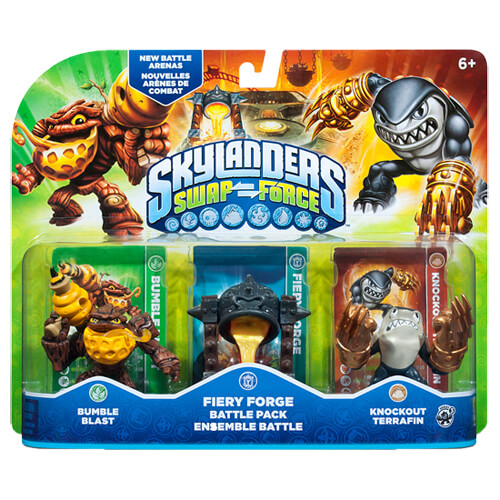 This pack is also available for Pre-Order and should release on Day 1.
This pack confirms the new Life element Skylander, Bumble Blast and give us the full name of Series 3 friend, Knockout Terrafin.
I have a feeling this is just the beginning of a very slow "leak" process from Activision.