We've known that Nitro Freeze Blade was coming for a while. However, it has been the only SWAP Force figure that we didn't have a figure or even artwork for.
Today that changes.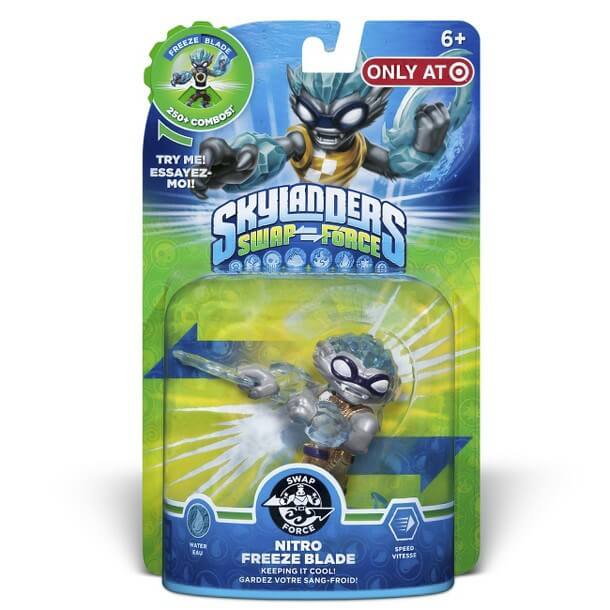 This figure was posted today on Target's website. As expected this is a Target Exclusive figure. The site also is claiming a released date of March 23, 2014. That date within the range of what we're expecting for the next Wave, so here's hoping…
You may have noticed that this Nitro figure is in a Single Pack, unlike its predecessor. Well, that changes today as well.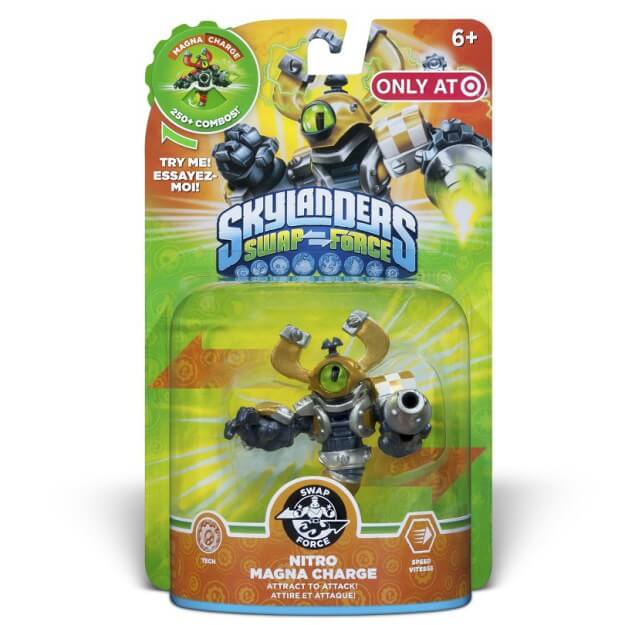 Target has also listed this Nitro Magna Charge Single Pack on its website. Along with the Nitro Freeze Blade, this figure also lists a release date of March 23, 2014.
All in all this is a good sign for the next Wave. I imagine we'll be seeing a few more small "leaks" like this over the next few weeks.
Enjoy!