It seems as if the two Nitro figures (Magna Charge & Freeze Blade) that debuted last year were enough to keep the line going.
Found on Target's website today we see Nitro Krypt King.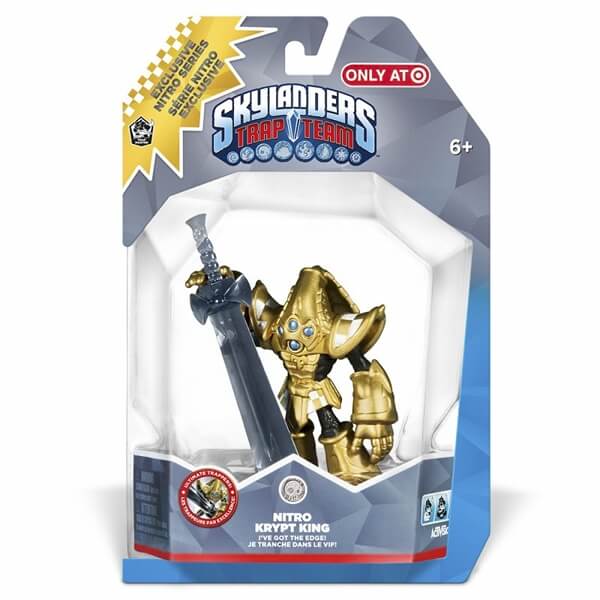 Just like last year the Nitro series will be exclusive to Target (in the US).
Nitro Krypt King is currently listed for pre-order on Target.com with a release date of October 5, 2014 (Day 1).
—
Initially many expected Krypt King to become a Legendary figure since his color scheme was so close to that of the Legendary figures already. However, with the appearance of this Nitro figure I think the chances have greatly diminished.
Last year we saw two Nitro Swappers so I would imagine we'll see two Nitro Trap Masters this year. Any guesses?