It appears Skylanders (Italy) may have jumped the gun a little bit tonight.
Their site was updated and it now includes some interesting information. (Thanks to TheCreator, dark52, and TheToyNerd for the heads up.)
First we have this image of three new Sensei.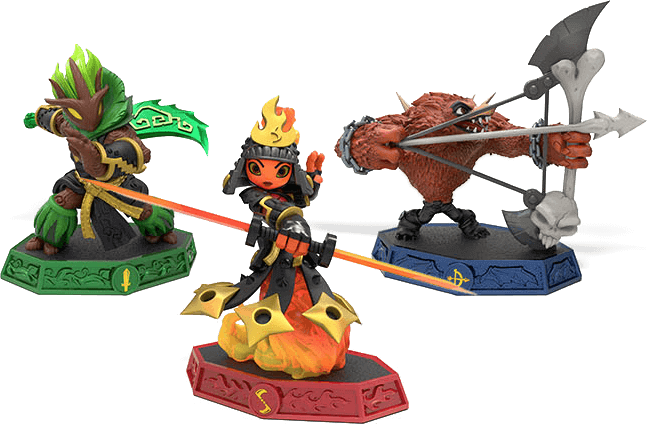 We already knew that Wolfgang was going to be a figure because he's in the Dark Edition. But this is our first look at his standard figure.
The other two I believe we've seen on a Skylanders Imaginators title card, but this is the first we've seen of their toy form.
I can tell you that they are a Life Knight and a Fire Sentinel, but we don't have names yet.
Past that though, there was another interesting tidbit.
The site now contains a tab labeled "Crash", right next to the Standard Edition and Dark Edition Starter Packs.
Clicking on the tab right now does nothing, but I'm sure it will in a few days.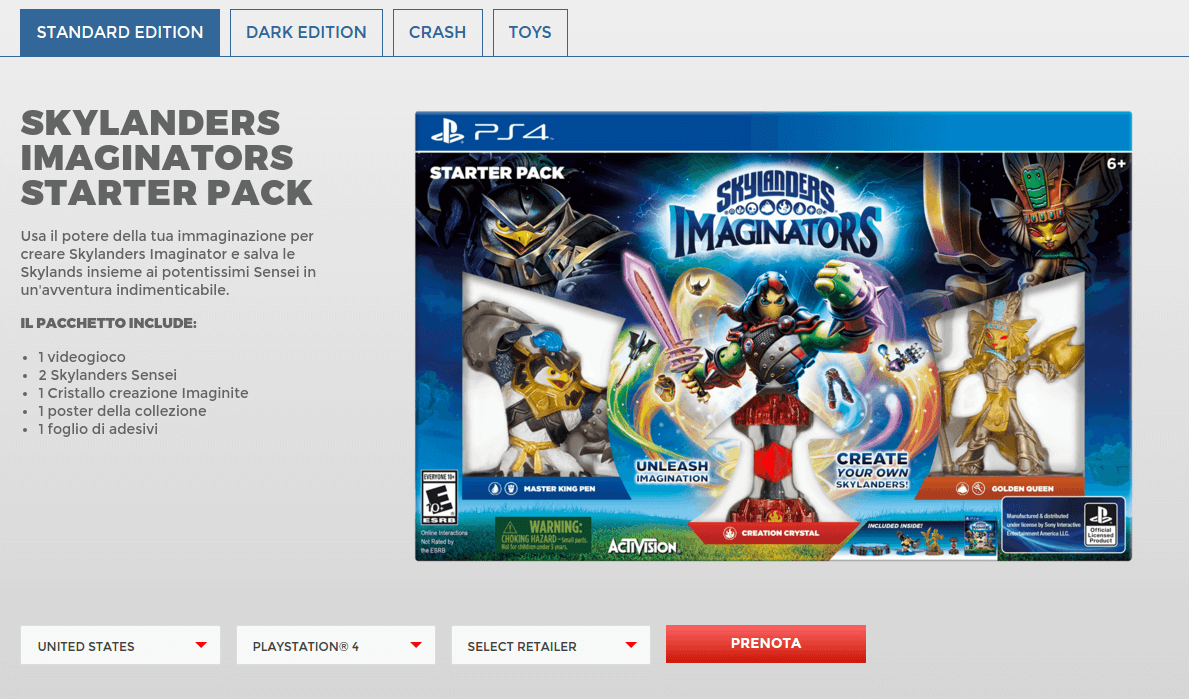 Crash Bandicoot has long been speculated to join the Skylanders, but this year we started seeing some shreds of evidence that it might actually happen.
I imagine we'll find out exactly what's going on in a few days at E3.
Enjoy!