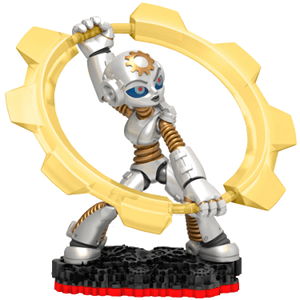 For the past few months we've been told that Gearshift would only be available on Day 1 for those who pre-ordered. Well by and large this is still true.
However, I know many of you (myself included) have seen Gearshift sitting on the shelves. Here's why…
As promised Gearshift did not ship in the Wave 1 Assortment. Gearshift was shipped by herself in cases of 12.
So when stores sell through their stock and order more of Wave 1, they will not receive any more Gearshift figures.
Since only full cases of Gearshift were shipped most stores ended up with extra figures that were not pre-ordered. These (along with any canceled pre-orders) are the Gearshift figures that you're seeing on the shelves.
For example, my Walmart only had 3 Gearshift pre-orders, but they received a case of 12 figures. So they fulfilled the pre-orders and the other 9 figures were put out on the shelf. Once these 9 figures sell, there will be no more Gearshifts at this store until her regular release in a future Wave.
To clear up a few of your questions:
Yes, you can currently buy Gearshift in stores.
No, she will not be replenished immediately, but she will be made available again sometime in 2015.
———
I know it's a confusing situation, but that's just how it played out.
I hope this clears up some of the confusion, but as always, please let me know if you still have questions.